Sigma 18-50mmF2.8 DC DN Supply Notice and Shortages due to Higher Demand than Expected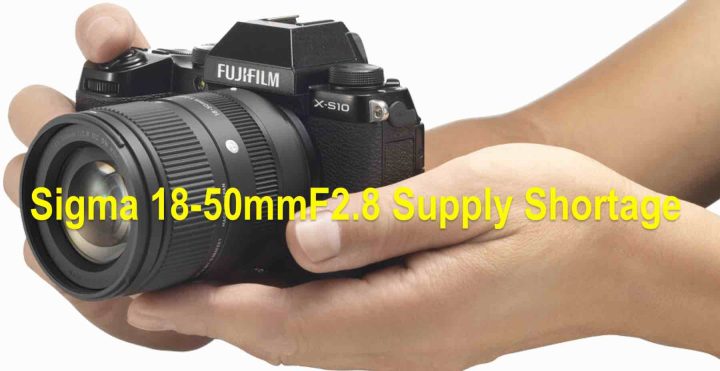 Sigma has published a press release (in Japanese), where they inform customers about shipping delays for the brand new Sigma 18-50mm f/2.8 DC DN for Fujifilm X mount.
You can read it down below.
Apology for supply of "SIGMA 18-50mm f/2.8 DC DN | Contemporary for Fujifilm X-mount"
Thank you very much for using Sigma products.
For "SIGMA 18-50mm F/2.8 DC DN | Contemporary Fujifilm X-mount" which is scheduled to be released on Friday, December 2, 2022, we have placed orders that exceed our expectations. However, the production is in a situation where we can't keep up with your request. Therefore, it may take some customers to take some time to receive the product.
We apologize for any inconvenience this may cause to our customers and related parties who are waiting for the product, but we are currently working hard to produce it, so please wait for a while.
We look forward to your continued patronage of our company and our products.