FUJIFILM sets New Price on Fujifilm X-H1, X-E3, X-T20, X-T100, X-A5 and Fujifilm Savings Continue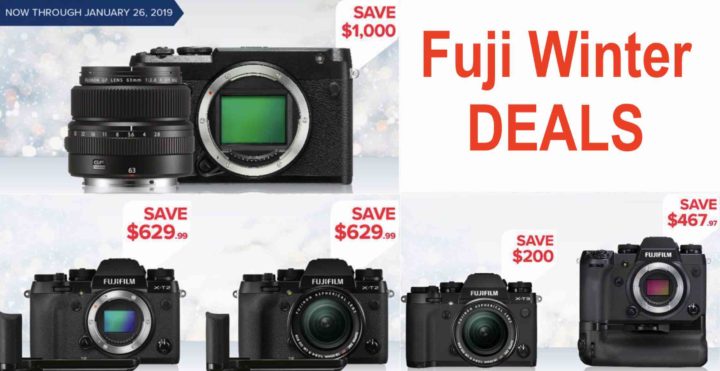 Fujifilm Deals and New MSRP
It looks like Fujifilm set a new MSRP for he Fujifilm X-H1, Fujifilm X-Pro2, Fujifilm X-E3, Fujifilm X-T20, Fujifilm X-T100 and Fujifilm X-A5. The price is lower than in 2018, and stores do not mark it as a deal.
Hence, the Fujifilm X-H1 with grip is still $900 cheaper than just a few days ago, but given the brand new retail price of the X-H1, the savings add up to $467.
Strangly the official retail price of the Fujifilm X-T2 is still $1,599, but you can buy it for $1,099 with a $500 price drop.
Fujifilm X and GFX Cameras
New Manufacturer's Suggested Retail Price (MSRP)

Camera/Lens Deals
Fujifilm Camera Deals
Fujinon Lens Deals
Third Party Lens Deals for Fuji X
Used Fujifilm Gear
Official Fujifilm Recommended Accessories
SD-Cards
Power Banks
Accessories and Apple Deals