Fujifilm Has Outsourced Development of X-A Line. R&D Needed for Fujifilm GFX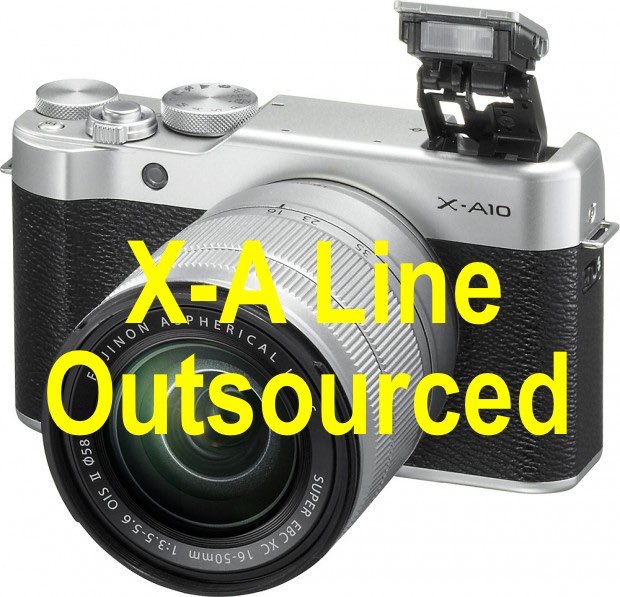 Fellow FR-readers,
I had a call via skype with a source. It confirmed some rumors we shared here in the last few weeks (check out the "rumor-section" on FR).
And it also told me something that some of you might find interesting.
We were chatting about the production of some Fujinon lenses moving to the Philippines and I told the source that some FR-readers were worried about the build quality.
The source said that lenses are still designed and developed by Fujifilm and manufactured with highest quality standards (even in the Philippines). So, there is no quality difference between lenses made in Japan and those made in Philippines.
However, it also told me that:
"Fujifilm has outsourced the development of the Fujifilm X-A line to the Xacti Corporation. Fujifilm GFX requires a lot of R&D money. Outsourcing the development of the X-A line saves some R&D which can be used for GFX system."
This could explain why the X-A3 and X-A10 had all these issues lately.
I also asked the source if all the R&D Fujifilm is putting into the GFX system is the reason why they have slowed down with the release of X-mount lenses. The source said that it is partially true. One reason is the GFX, the other reason is that Fujifilm was looking for "ideas" on what should be next.
Let's hope our big future lens poll helped Fujifilm to get some clarity on which X-mount lenses X-shooters want next :)
have a GREAT day,

Facebook, RSS-feed and Twitter