Fujifilm X-E3 Will have Improved AF-Tracking… Even Better than Fujifilm X-T2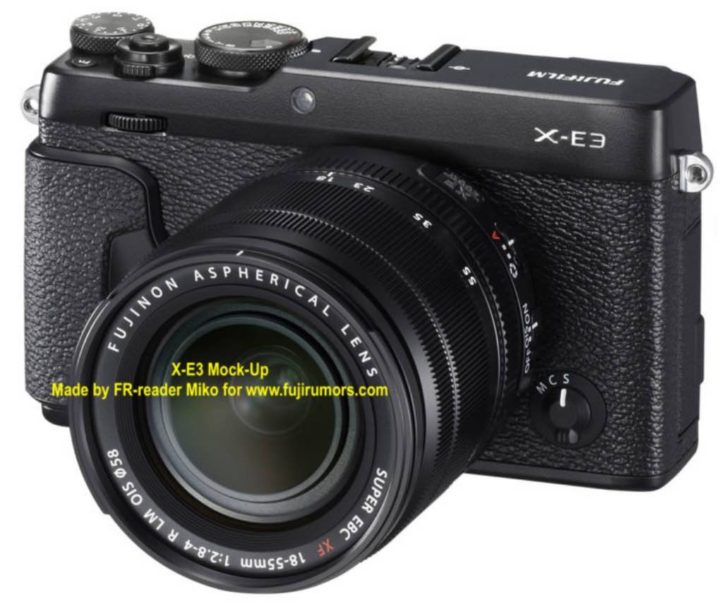 Fujifilm X-E3
** Fujifilm X-E User facebook Group **
The Fujifilm X-T2 autofocus is fast. I mean really fast.
It is so fast, that even the godfather of the Sony A7 series, Sony Manager Kimio Maki, confirmed in an interview, that the fast focussing Fujifilm X-T2 is a threat for Sony A7 series and that Sony does not have this weapon right now. [NOTE: a weapon, that finally came with the Sony A9]
And the X-T2 AF-tracking is also vastly improved compared to everything else we have seen before in the Fuji world.
I don't own the X-T2, but I saw it in action last year, when I joined the Fuji X Photowalk after a very busy day at Photokina. The organizer of the photowalk, wedding photographer Jörg Kampers, had the X-T2 with the XF 56mmF1.2 and tracked a runner on the street using the 56 wide open at F1.2. And when we reviewed the images… bang… the X-T2 nailed every single shot!
But somehow it will get even better… :-)
I hear, that the Fujifilm X-E3 will have an improved AF-tracking. And I mean improved not compared to the X-E2, but compared to the X-T2!
Sounds good?
Well, then stay tuned on FujiRumors via Facebook, RSS-feed and Twitter… we are going to have a good time soon :)
have a fantastic day,

Facebook, RSS-feed and Twitter
Obvious Fujifilm X-E3 specs
24MP X-Trans III sensor
X-Processor Pro
Acros film simulation
Not Rumored, but Possible X-E3 specs

Full Auto Switch like on X-T20 – see this image
1/8000 max mechanical shutter and 1/250 sync speed
Rumored Fujifilm X-E3 specs
IBIS, really?

In the comments and at our facebook page, there was some confusion. People thought FR has said the X-E3 will have IBIS. Well, although I actually realize that no source explicitly told me that it will NOT have IBIS, I feel quite confident to say that the X-E3 won't have IBIS. So, although not rumored by FR-sources, I say….
I guess all the confusion comes from the following rumors
Fujifilm X-T2 Successor to be Called Fujifilm X-T2S – read here
Fujifilm X-T2S will have IBIS (In Body Image Stabilization) – read here
Don't Worry, Fujifilm X-T2S In Body Image Stabilization (IBIS) will Work with ALL Fujinon X-Mount Lenses – read here
Win a K&F Camera Backpack and a Lightweight Travel Tripod