Fujifilm NEOPAN 100 ACROS II Shipping November 22 in 35mm and 120 formats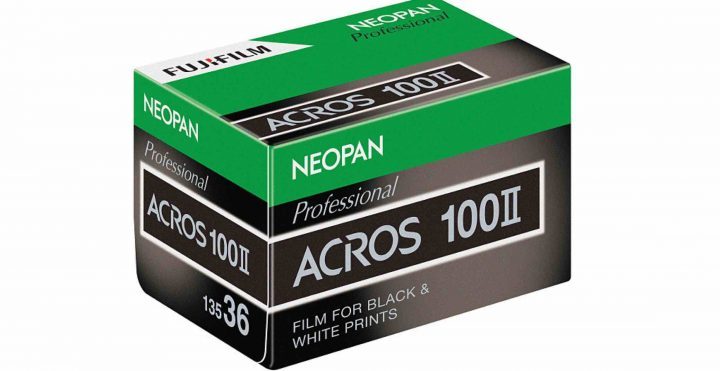 Back in April 2018 Fujifilm officially announced they will discontinue ACROS 100.
One year later though, on June 10, Fujifilm surprisingly announced the comeback of Neopan ACROS 100 II film with shipping in fall 2019.
This is made possible, because Fujifilm developed a new Acros 100 II film, by replacing some materials that became difficult to obtain and by adapting the manufacturing process to the new material.
And we are almost there, as you can see from the full press release below.
A little good news in a world, where over the last few years I sadly had report how Fujifilm was discontinuing one film after another.
You can still find the original ACROS 100 at BHphoto, AmazonUS and Adorama
FULL PRESS RELEASE
(google translated)
A new black-and-white film that lets you enjoy profound expressions!
Super high image quality with world-class granularity and three-dimensional gradation reproduction
"Black and white film Neopan 100 ACROS II"
New release
November 13, 2019
FUJIFILM Imaging Systems Co., Ltd.
FUJIFILM Imaging Systems Co., Ltd. (President: Atsushi Nishimura) is a black-and-white film "Neopan 100 ACROS II" that achieves ultra-high image quality with world-class graininess and three-dimensional gradation reproduction. "Acros II") will be released on November 22, 2019.

The "Neopan 100 ACROS II" to be released this time has the world's highest level of granularity and contrast of the subject as a black-and-white film with a sensitivity of ISO 100, thanks to our original technology including "Super Fine-Σ Particle Technology" (* 1). Realized three-dimensional gradation reproduction and excellent sharpness. The silver halide structure that captures the light to form an image is precisely controlled to increase sensitivity, and photosensitive particles of different sizes are efficiently placed in the light-receiving layer (* 2) of the film for high sharpness. By emphasizing the details of the texture, it is possible to make detailed descriptions in detail, while emphasizing the contours of the subject. We respond to a wide range of shooting needs, from landscape / mountain photography, portrait photography, product photography, architectural photography to long-exposure astronomical / night-view photography.
* 1 A technology that contributes to improving print quality by balancing the sensitivity and excellent graininess by precisely controlling the size and composition of silver halide grains contained in photographic film.
* 2 A layer that forms a black-and-white silver image during the development process by being exposed to light from the lens during shooting.
Record
Product name, release date, price