Fujifilm Manager Interview (D.Etchells – PP): A Look into Fuji's Deep Learning AF, Why X-T5 has No Battery Grip, Firmware Improvements and More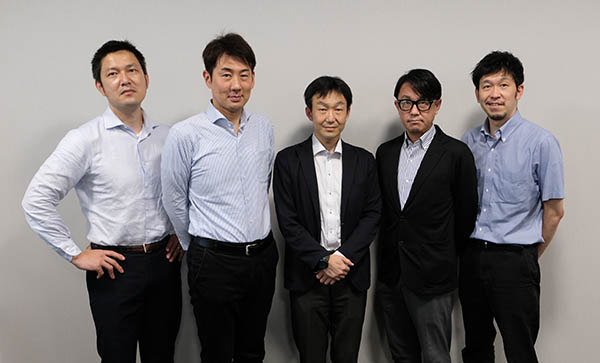 Manager Interview
David Etchells, formerly at Imaging Resource, and always highly respected for his deep technical knowledge, has now shared his talk with Fujifilm managers at the CP+ earlier this year.
As usual, David knows how to dig deep into technical details and make the right questions.
Here on FujiRumors we will provide just a short summary in bullet points for those of you who are in a hurry and want to give it a quick glance. But for the full talk you have to check out the very interesting article at petapixel.
Deep-learning based AF tracking system
it's an enormous task to develop it. Tens of thousands of photos of an intended subject must be manually processed by humans
Fujifilm has to constantly add new elements to the training database to improve AF tracking
X-H2S firmware 3.0 improved mainly
– AF tracking with fast moving subjects
– increased the AF frequency during continuous shooting by making the algorithm more efficient and processing faster (double the AF processing speed of previous firmware)
they talk how certain AF improvements might come to X-T5 and X-H2 at some point – which then happened on May 24
Fujifilm might be the first manufacturer, who, with their latest firmware, now tightly couples AI subject recognition with conventional phase-detect-based AF tracking. David says that this is significant because AI subject recognition and conventional AF tracking are two fundamentally different processes. Getting the two to work together in close coordination is a big breakthrough.
Fujifilm X-T5 – 3 millimeters too much ;)
no battery grip, because Fuji wanted to go back to origins and keep it small and lightweight
the X-T5 has a longer battery life than the X-T1 with 3 battery using the battery grip
they could design the X-T5 smaller, if they design it without battery grip option
especially the height would be bigger, if the frame would have to be designed to accept a battery grip (about 3 millimeters taller)
since the battery life is now so good, they did not see the need for a grip on the X-T5
there is the X-H2, if people want a grip
Sometimes I wish Fujifilm would just give the honest answer. So let me (Patrick) give it here for you. "As a business who needs to generate revenue, we wanted to create more ways to differentiate X-H and X-T line and hence protect X-H sales, so we decided to not offer the X-T5 with grip." It's OK Fuji. We get it. Makes sense. thanks for being so upfront with us. We love you anyway.
Firmware Improvements and 8K
some complain that face/eye detection is separated in the menu from the AI subject tracking modes. Fujifilm answers they are aware of this feedback and they are considering how to improve the usability based on that
Tie subject detection to exposure? Currently that works only for human faces, but not for other subjects. Animals for example can have a variety of colors and it can be difficulty of knowing what the exposure should be. But Fujifilm listens to feedback and will consider how to develop subject tracking further
it's early stages for 8K. Fujifilm implemented it on X-H2 to future proof it
Electronic vs Mechanical Shutter
The X-H2 has faster mechanical than electronic shutter, because it doesn't have to maintain a no-blackout live view display when using the mechanical shutter, so it doesn't have as much processing to do for each shot in that case.
Entry Level Anyone?
A stripped out camera with not proper performance might be disappointing for users and defeat the purpose to try to convince new customers to use Fujifilm. It depends on balance between price and performance and if there is demand for such a camera
FujiRumors note: Fujifilm had made quite clear that entry level is dead for them.
Future?
2022 was an X series year and 2021 a GFX series year
Fujifilm shows that they will continue to invest strong in both systems
"we are always looking into what's lacking in our lineup and where we can enhance for each series. For GFX series, X series"
Fujifilm did not give any answer, but David's guess was that it would 2023 could be a more GFX centric year. For now it was a 100% X series centric year again, as the last X summit on May 24 only covered X series gear. We know thanks to rumors shared by FujiRumors, that the next X summit will be on September 12 and that the GFX100 successor will be announced there. So let's hope GFX will catch up this year in terms of releases.
Smartphone vs Camera
smartphones make lots of manipulations and adjustment to images
Fujifilm thinks it is important to have a very clean image, and then in post production you can edit it anyway
Fuji thinks that people who buy a camera don't want it to do what their smartphone does. Clean image and image quality overall are more important
Once again, this was just a short excerpt. It's a very interesting read and definitely go over to read it all at PetaPixel.
Follow FujiRumors on
Fujifilm Facebook Groups