Fujifilm GFX100 Pixel Shift First Tests: Single Shot RAW vs Pixel Shift DNG (Files to Download) and new Eye Autofocus Feedback
Over at our massive Fujifilm GFX group, lots of Fujifilm GFX100 shooters are right now testing the brand new 400 megapixel pixel shift feature introduced with the latest firmware update to the Fujifilm GFX100.
I filter out some of the feedback for you here in this article, but make sure to check it out all over at our GFX group.
But there is more than just pixel shift.
In fact, users report also about significant eye autofocus improvements (which is listest by Fujifilm in the official improvements list).
With all the (well deserved) focus on pixel shift, we must keep in mind that applications for such a feature are limited. For most users the more relevant firmware change will be the autofocus improvement. And it seems that Fujifilm tweaked that one quite a bit, too.
So, down below there is some feedback. Make sure to join and check out the GFX group for more.
TESTS (include RAW/NDG to download)
Michael – shared here
Did a quickish test of the eye AF with the updated firmware and was very impressed. Shooting the GFX 100 with the 63 2.8 wide open; it performed very well at all distances, indoors and out.
Stephen – shared here
If you're trying the pixel shift out, make sure the tripod is well damped and give the setup several seconds to dissipate any vibrations before starting a sequence. The camera sets itself to electronic shutter so no vibration there. Here are two images, one a single exposure (120mm @f16, focussed on a stray hair) and the other switched to pixel shift. The shift picture is certainly sharper, but the most significant improvements are colour and noise reduction. You might not see any of this in the two crops here, of course.
by Abid – shared here
4.01 firmware Fujifilm 50s
facing 30% picture very soft or out of foucus !!
NOW
I just update new 4.10 firmware all problems solved , Focus perfect
by Mohsen – shared here
I did a quick Pixshift test, comparing single vs. Pixshift, and it looks that a single shot is sharper than the Pixshift. Those 16 images produced 1.53 gigabytes and a huge 77×55 inch file.
Not impressed with its lack of sharpness though. Single-shot will work for me honestly, and this new feature has limited uses for sure.
When opening the first combined DNG file, my computer went unconscious for a while 🤭
Sample @100 (see here)
by Andy Luten – shared here – Instagram: @realandyluten
GFX100 Pixel Shift Test
To engage Pixel Shift you need to move the shot selector on the left dial to Multi, click Drive, and select Pixel Shift. You'll have the option of selecting an interval between shots (if you're using flash/strobe and need to wait for it to recharge). Once you've ensured your subject and the camera are completely still, fire away.
Once your images are taken, make a note of the file names of the Pixel Shift shots. Download and open the Pixel Shift Combiner software and you'll need to select the files to combine (Fuji's software doesn't look at a folder and show you which ones were Pixel Shifted like Sony's does, which would be nice). The image took about 75 seconds to combine, the result being a 1.5GB DNG file with pixel dimensions of 23296*17472 (407MP). There was an option to ingest files from a tethered camera, which is nice, and to batch combination jobs to run in sequence.
All in all it's cool technology. As someone who has used Sony's Pixel Shift tech, the use case was pretty narrow and I didn't use it often as a travel and landscape photographer. For me it's more about faithful and exact color reproduction than it is the 400MP, but who doesn't love 400MP I guess.
Here's a Dropbox link to an unimaginative raw single-shot image and the same settings/focus/etc using Pixel Shift. Used the 120mm macro with the 45mm extension tube on a slightly past ripe raspberry.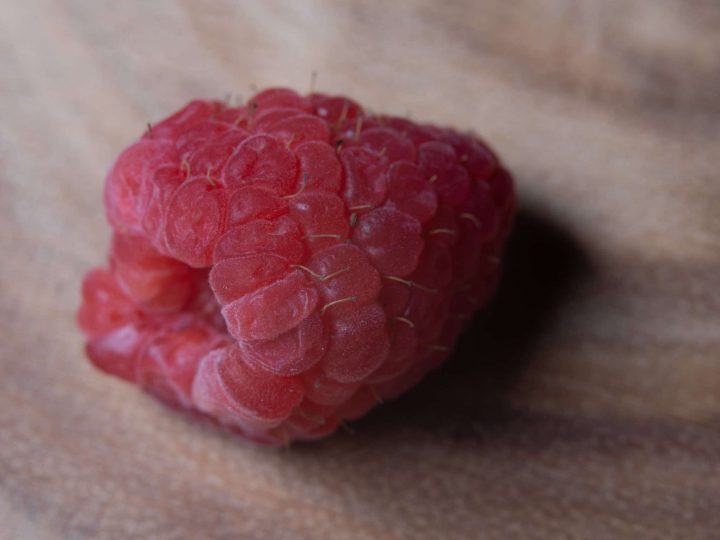 by Jack Wong – shared here
GFX pixel shift test of 1:1 macro
full size on Flickr here
by John – shared here
GFX100 pixel shift just does not work… anybody has the same problem?
"Improper output folder"??? I tried diferent location and diferent ssd hard drive but still get the same error! The Pixel shift manual does not explain anything about it..
SOLUTION AT THE PROBLEM: DESACTIVATE THE ANTIVIRUS (AVAST in my case) AND IT WORKS FINE!!!! Thank you guys for your time!!
Tatsuya Takahashi – shared here
FUJI GFX100 400MP PMS
FUJINON GF110mmF2 R LM WR
18mm Extension Tube
​I let the professionals handle the works that make the most of the functions, and I tried to see how much I could handle with my PC (MacMini + eGPU). ​I combined 16 151 MB images into a 1.85 GB DNG file, but it took a lot of machine power to process. ​Some plug-ins were too large to work. ​It may be a good function for professional studio photographers, but I don't think it has much use for my shooting style.
The GFX Community
Follow FujiRumors on Patreon, Facebook, Instagram, RSS-feed, Youtube, Flipboard and Twitter