Fujifilm GFX 50R: The Rebirth of Medium Format – Reviews Roundup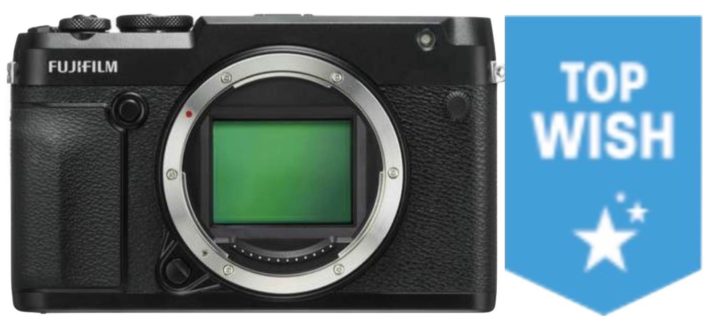 Fujifilm GFX 50R Reviews
The Fujifilm GFX 50R has yet to ship, so there is not much to find on the web at the moment. However, some lucky photographers are already enjoying to shoot with it, and here is the latest roundup.
Fujifilm GFX 50R: BHphoto, Adorama, AmazonUS, FocusCamera
Olaf Sztaba
One of them is Olaf Sztaba, a street photographers and big Fujifilm X-Pro2 and X100F lover. So how did he, also as a Fuji GFX 50S owner, feel to hit the streets with the more portable and travel-friendly Fujifilm GFX 50R?
And of course the big question: Fujifilm GFX 50S or Fujifilm GFX50R?
"The GFX 50R is a much lighter camera, designed to be taken outside the studio. It is much more comfortable to have over your shoulder as you travel, especially if you opt for the upcoming pancake lens. However, if you want to use it with larger lenses, you may find the handling less comfortable than the GFX 50S. […] Having said that, you must keep in mind the price difference between these two cameras, which as of today is about US$1,000. If money were not an issue I would take the GFX 50S over the R."
You can read it all in his article "The Rebirth of MF" at mediumformat here.
Side note: Olaf also runs the Medium Format Magazine, which is now 20% off from yearly subscription with special discount code  GFX50R.
Ivan Joshua Loh
Also Ivan is testing the Fujifilm GFX 50R. In his article he calls it an  everyday Medium Format Camera"
"It wasn't love at first sight. I would love to see a Hybrid viewfinder like XPro on the GFX-R. The design cue is certainly closer to X-E3. As I begin shooting from days to weeks; I realized this could be my ultimate everyday medium format camera. Everyday and Medium Format are 2 words that usually don't get along together.
As an everyday camera it will not be as agile as say; X100F but it's worth in gold for the image quality that it present."
Read the article "Fujifilm GFX 50R, an everyday Medium Format Camera" at ivanjoshualoh here.
TCSTV
TheCameraStoreTV tested the Fujifilm GFX 50R and here are their findings (video above):
Fuji color files are great
Skin tones really nice, and film simulations are really nice
something special about the medium format look, that is hard to put in words
super detailed images
not good in everything (no sports for example), but where it is good at, it's unbelievable good
shoot much higher shutter speeds than you are used to, to get sharp images
camera excells in landscapes / photography with tripod
a bit larger than one would expect
still comfortable to hold in hands, but not as comfortable like GFX 50S
Pretty light camera
button/dials really well layed-out
touch screen not the fastest. Joystick is the better option
autofocus is contrast detect only. Usuable speed, though, but not for sports/action
very rugged, worked fine at extreme cold temperatures
the G lenses are amazing, great edge to edge sharpness, pleasing bokeh (very circular) and actually pretty compact for MF lenses
not a great camera for video
they end up liking the camera much more than they expected
insane price point for a medium format camera
BigHeadTaco
Last but not least, BigHeadTaco shares his first impressions review of the Fuji GFX50R online. You can see the video down below, and here are some key points:
ON/OFF switch is now separate, which makes sense
Front dial around shutter dial makes also a smart change
he likes that the exposure compensatio dial is back
lockable diopeter adjustment
button arrangement on the back is more practical than GFX 50S
some buttons to flush, could be more pronouced
similar shooting experience of X-E3
finally an aritculating screen, and Fujifilm X-Pro3 and X-E4 should have it too
still a pretty big camera. About 20% smaller than Fuji GFX50S
EVF feels laggy in low light
Fuji GFX 50S is more modular, so for studio photography Fuji GFX50S is better pick over the Fuji GFX50R
Fujifilm GFX 50R with new pancake GF 50mm F3.5 will probably around $5,000
color chrome effect helps to retain effects in reds and strong colors
Fuji color science makes the difference
Read also:
fujirumors – Fujifilm Manager says Fujifilm GFX 50R went Through 10 Different Designs and Fuji GFX50R for Travels
fujirumors – Fujifilm GFX 50R Street Photography, Kai Wong Hands On
fujirumors – Size Comparison: Fujifilm GFX 100S vs Sony A7III, Nikon D5, Canon 1DX, Canon EOS R, Nikon Z7, Nikon D850, Fuji GFX 50R
Fujifilm GFX 50R: BHphoto, Adorama, AmazonUS, FocusCamera
Fujifilm GFX 50S: BHphoto, Adorama, AmazonUS
Follow FujiRumors on Facebook, Instagram, RSS-feed and Twitter
Join our Fujifilm GFX User Group
Follow our dedicated Fujifilm GFX Page
Seth Miranda AKA Last Witness – LIVE SHOOT! With the new FujiFilm GFX 50R! Featuring Daniel Norton
"I can't stop punching in. So much fun. It's so sharp. I love the Fuji colors"
Precision Camera & Video – Exploring Austin with the Fujifilm GFX 50R Medium Format Mirrorless Camera