Fujifilm EF-X500 Shoe Mount Flash Review – Part One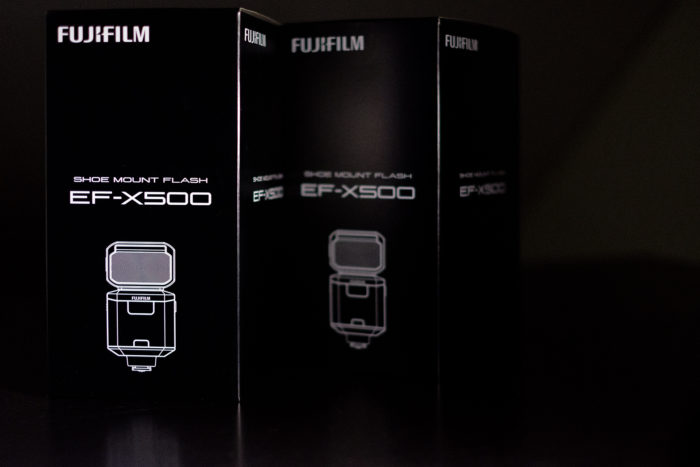 NEW GUEST POST FEATURE
Write Your Articles Directly On FujiRumors
guest post by John Gallo – fotograficoweb
Boxing is typical Fujifilm X Series fashion, big black elegant boxes, white letters and graphics
The brand new Fujifilm EF-X500 flashgun arrived yesterday straight from Fujifilm Portugal – actually I received a pair of these units.This the first part of a detailed review that I started straight away, after all Fujifilm was missing a proper, professional grade flash system and the EF-X500 promises to deliver.
The first part of this review will focus on the design and perceived quality, first impressions to put it simply and I have to say that straight out of the box the EF-X500 is impressive. Build quality is second to none, Canon and Nikon are clearly overshadowed: touch, materials, dials and buttons are top notch, but flaps and hinges are a step further and there is no sense of fragility whatsoever. These units seem to be build to last forever. They are made in China, not in Japan, but that doesn't seem to make any difference regarding build quality.
Enjoy the first set of pictures, part two will cover essential features and functions of the EF-X500, soon.
Push READ MORE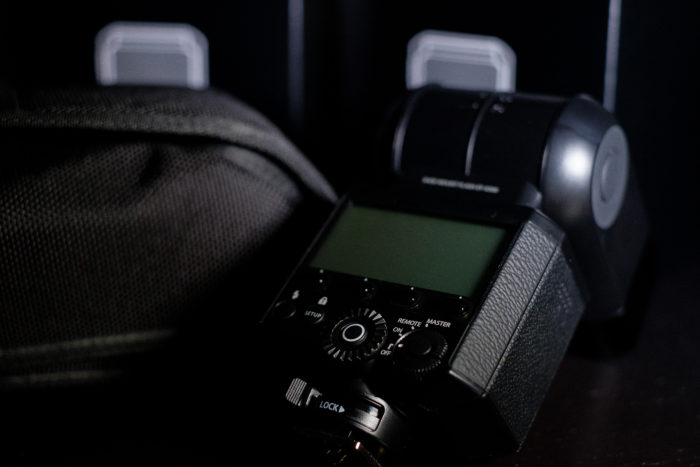 Finishing resembles X-Series cameras, leather like material, good standard and incredible looks for a flash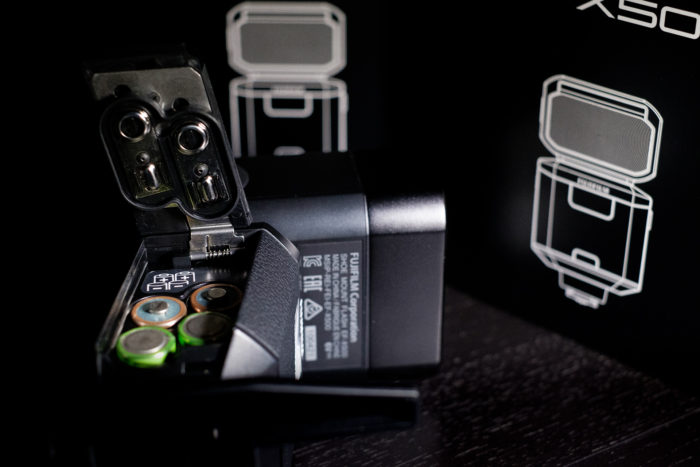 Battery chamber-cover is solid and well designed, easy to operate on the go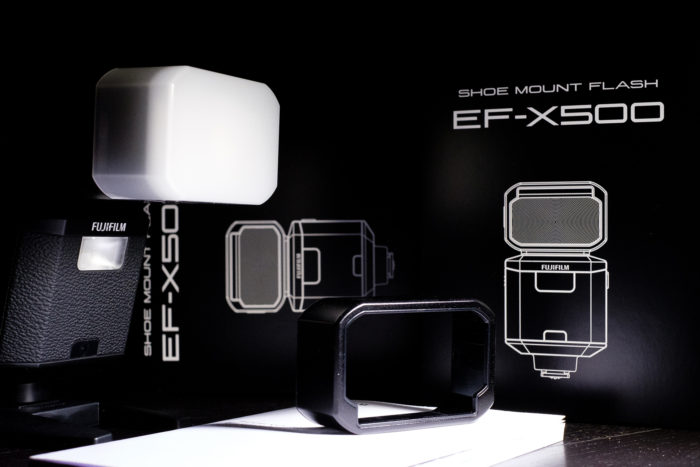 To attach the diffuser you must remove the accessory mount cover – clever, thus reducing diffuser size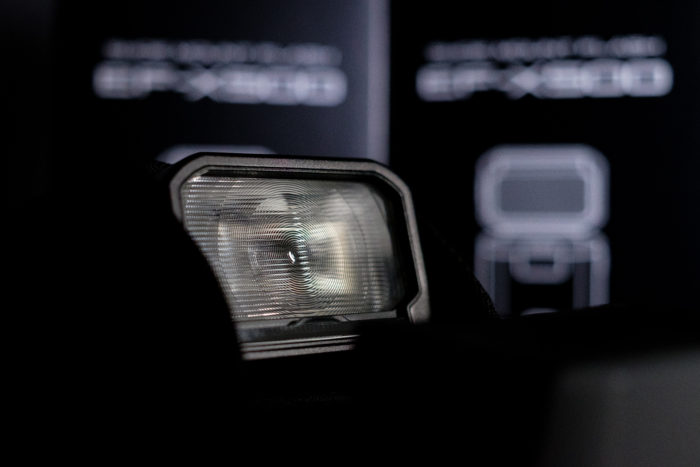 The guide number is 50m at 100 ISO @ 105mm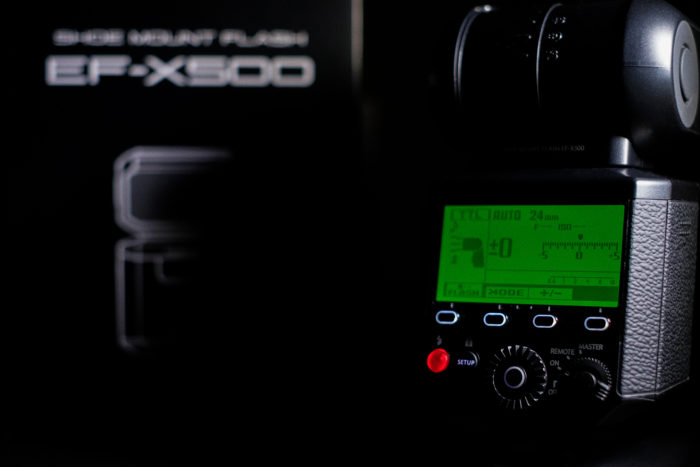 Control buttons are backlit – the LCD in standard flash mode provides plenty of information, well laid out and easy to read, backlit in green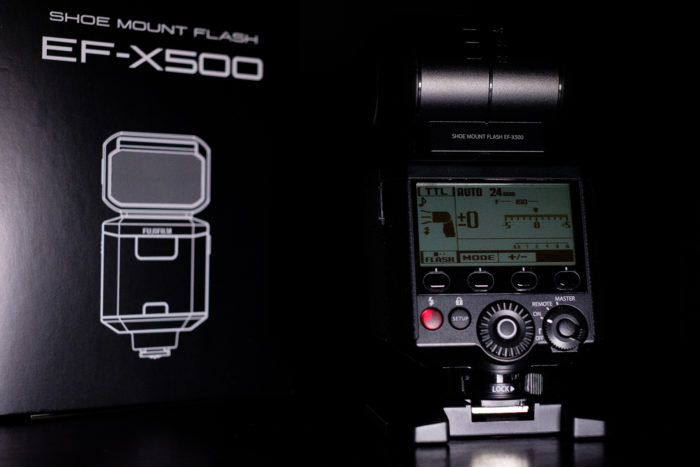 LDC in standard flash mode, backlight off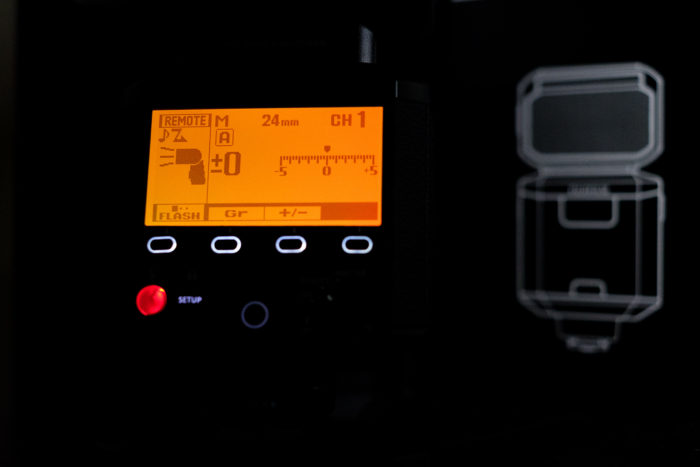 LCD in remote flash mode
LCD in master flash mode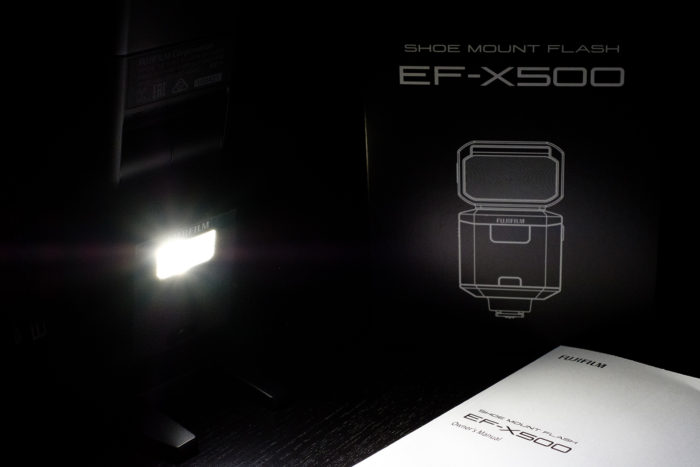 LED light is powerful – this shot was made without any further lighting. It be used for video, AF low light beam and/or catchlight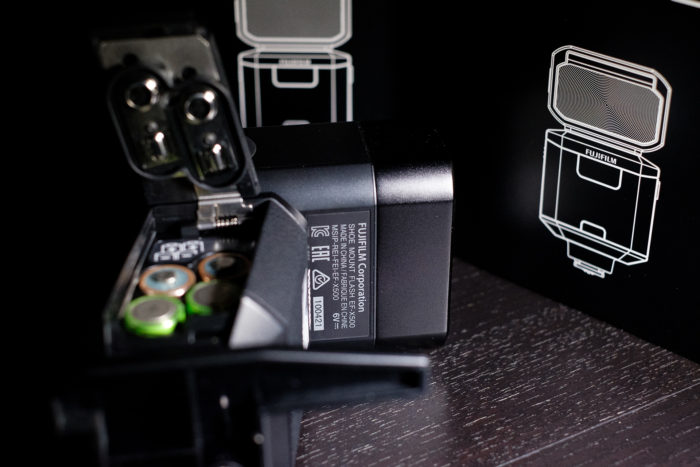 Made in China – this time Fujifilm opted to leave Japanese manufacturing out of the equation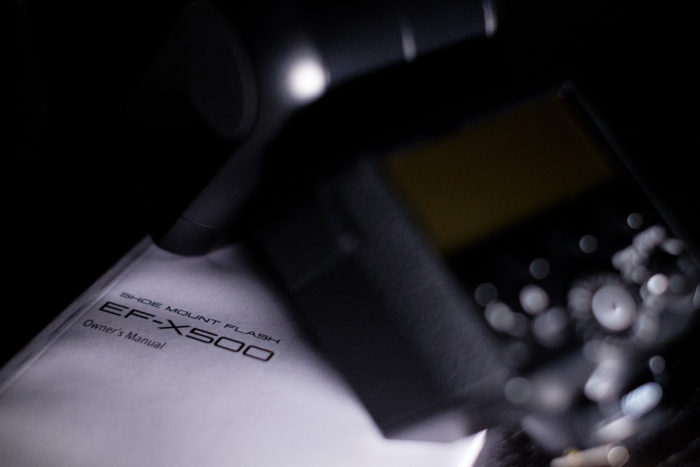 Owners manual included… Good old paper version
Good quality soft case included – it holds the EF-X500, mini-stand and diffuser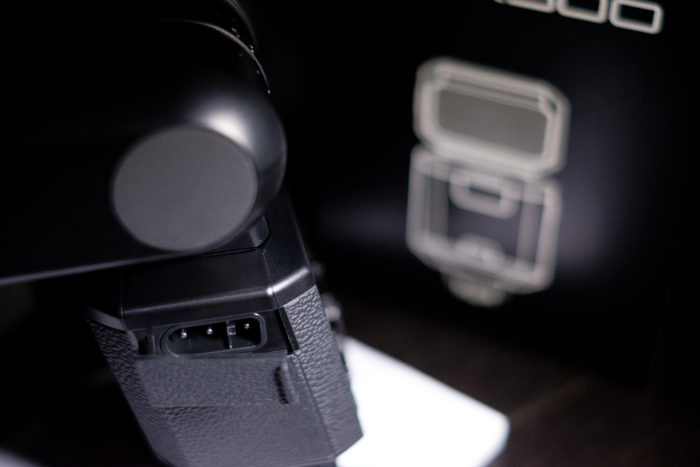 EF-BP1 will be available as an external power source – it will be connected to this socket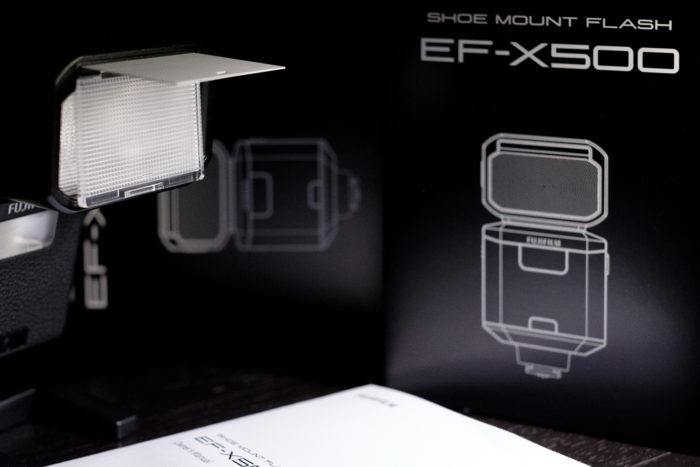 Catchlight and wide panel (minimum coverage 20mm focal length in 35mm equivalent, which is basically 14mm in APS-C terms)
Mounted on a X-Pro2: perfect balance and size, given the guide number and available functions
Photographs: one LED light source, Fujifilm X-Pro2 and Fujinon XF35mm f 1.4
guest post by John Gallo – fotograficoweb
EF-X500 IN STOCK CHECK: USA: BHphoto / AmazonUS / Adorama / CANADA: AmazonCA / EUROPE: AmazonDE / AmazonUK / AmazonITA / AmazonFR / AmazonESP / PCHstore / WexUK / AUSTRALIA: CameraPro