Fujifilm Manager: "We Imagine a Smaller Fujifilm GFX with Global Shutter […] Global Shutter Will Change the Industry" (+ make Leaf Shutter Useless?)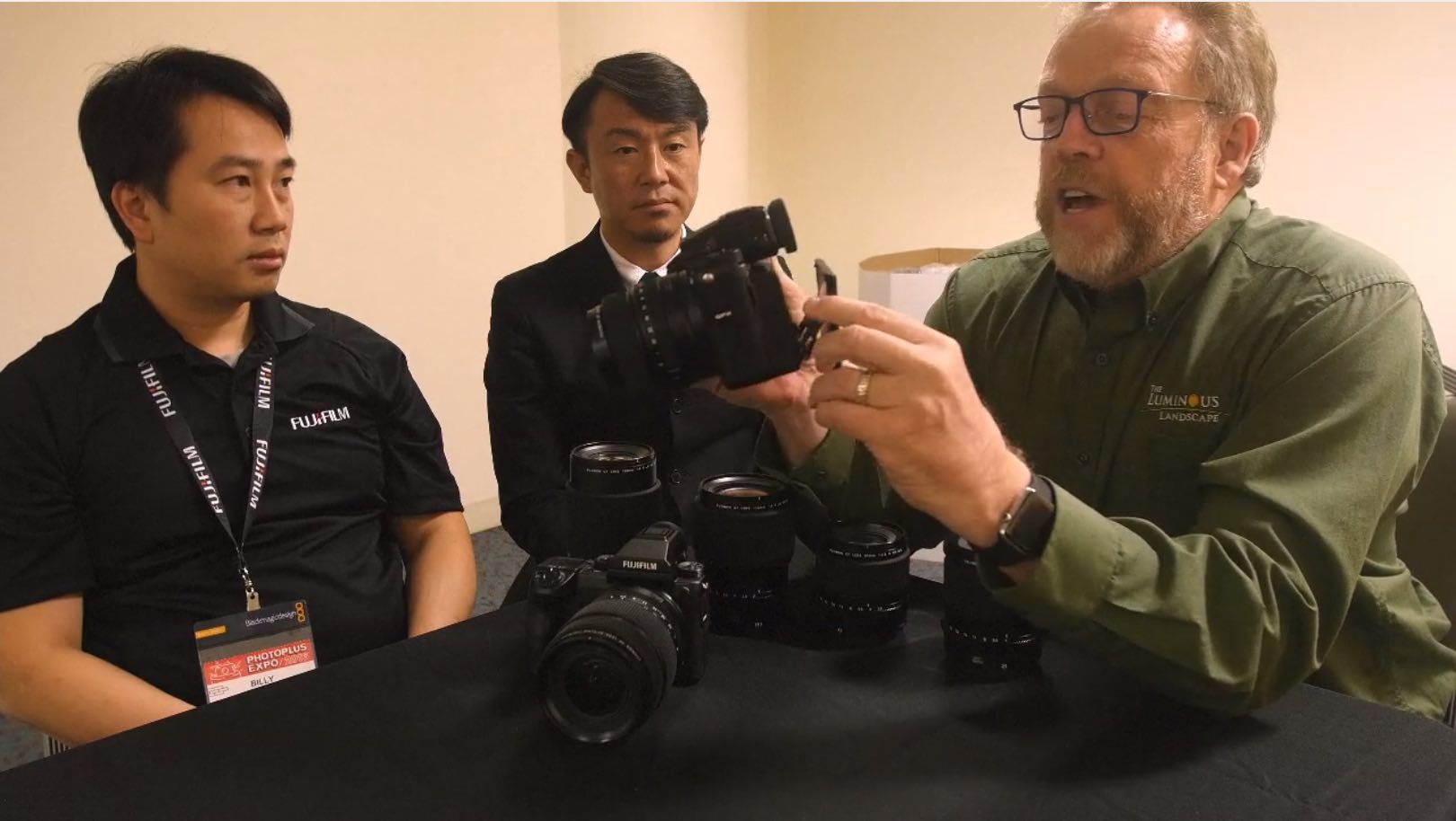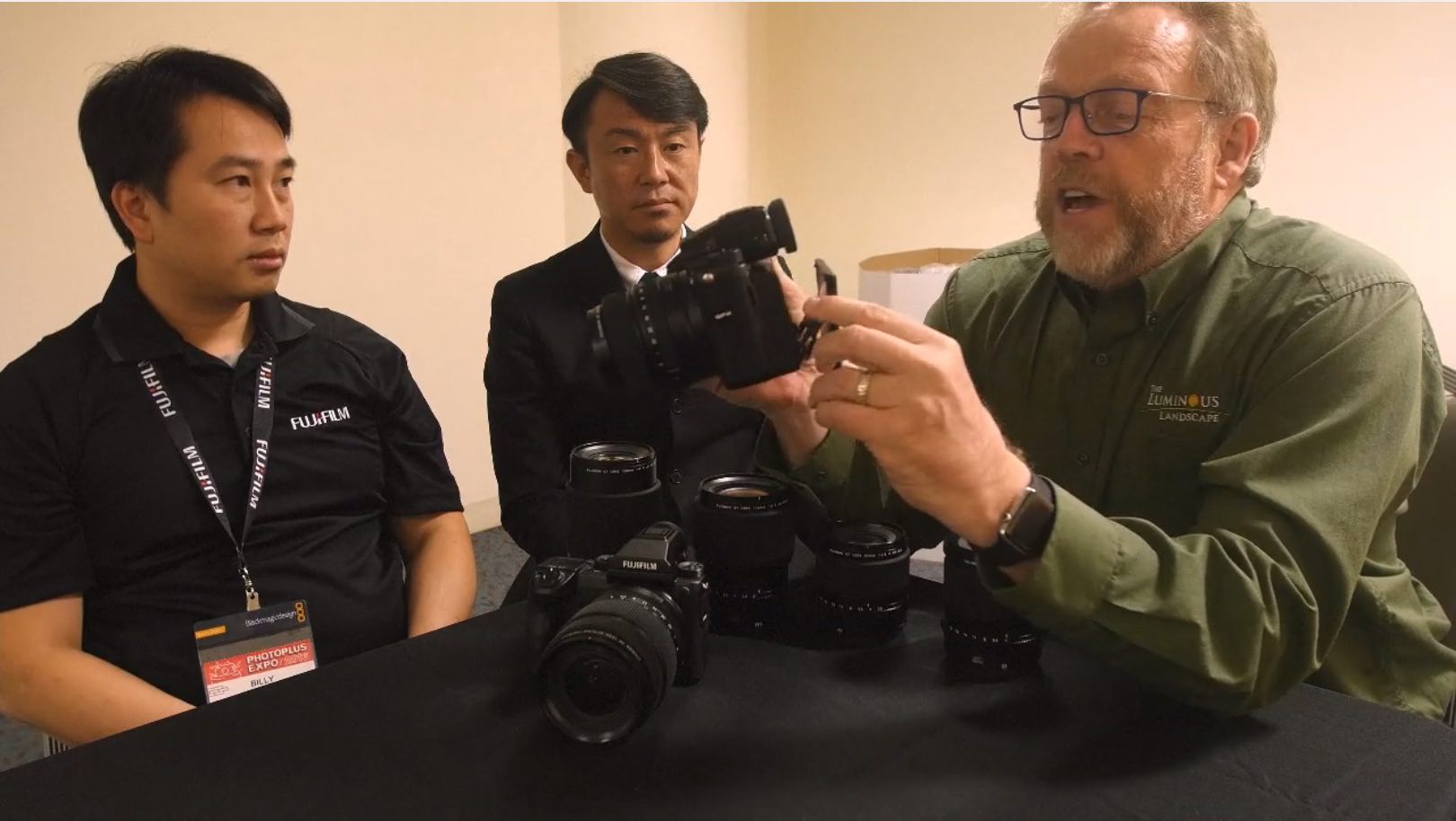 [wysija_form id="1″]
LuLa Fujifilm GFX Interview
Kevin Raber from Luminous Landscape had the opportunity to interview Fuji Guy Billy and Fuji Manager Makoto Oishi. You can see it here.
Some interesting aspects I can highlight for those, who are in a hurry and can't watch the Video right now.
Adobe Support + Adapters

Billy and Oishi mentioned several times that, thanks to the Fujifilm GFX development announcement, Fujifilm can already discuss with other manufacturers and software companies and work early on supported products for the GFX.
So they say that Fujifilm is already talking with Adobe for support and that adapters are possible, even for leaf shutter lenses, made by Fujifilm or third-party manufacturers.
** Fujfiilm GFX Facebook Group **
Sensor Made by Sony?
Kevin asks if Fujifilm uses a Sony sensor. Billy says that the sensor is highly customized, from the microlens to the silicon process. They do not mention Sony.
Why Focal Plane Shutter + Global Shutter

Kevin also asks what about the future evolution. Will we ever see a GFX with even more megapixel.
Billy's answer: "The focal plane shutter design allows the GFX to be expandable. So the current lenses, whatever sensor technology comes down the road, will still be capable and that's one of the key benefits of going with the focal plane shutter."
And what about the global shutter? Is Fuji looking at this possibility? Fuji Manager Oishi answeres: "Of course we know about the global shutter, and it will change the photography world. Of course we expect it, but currently we don't have any ideas, because we don't have that sensor." Billy: "When the global shutter sensor comes to be, it will be a big change just to the whole camera industry, taking away all the limitations of current electronic shutters." Oishi: "We always imagine: if the GFX has global shutter, so we can imagine something new. A smaller body. And we also always imagine our X-series with global shutter."
So to me they seem quite confident about the future of the global shutter… and once it will be part of the GFX system, many out there will be happy to have invested in smaller, less complex and cheaper GF lenses due to the lack of leaf shutter, that work perfectly with the new global shutter.
have a Great Weekend Start ;)

Fuji X Forum, Facebook, RSS-feed and Twitter
Medium Format :: Leaf Shutter or Focal Plane Shutter? – POLL *** And What Will Change with the Global Shutter
Fujifilm Global Shutter Camera coming in 2018 (at the earliest) – SRP :: Organic Sensor, The State Of The Art!