Fujifilm Asks What's Your Favorite Film Simulation (and I Tell You Mine) – #10YearsOfXMount Theme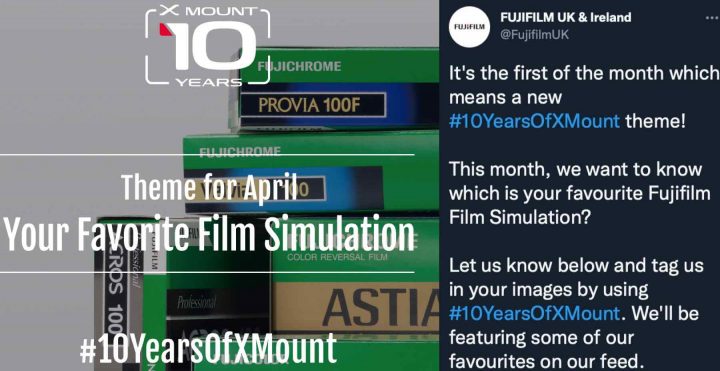 For the April edition of the #10YearsOfXMount theme, Fujifilm wants to know which one is your favorite film simulation.
So, if you want to let Fujifilm know which one is yours, make sure to share an image on social media, tag it with #10YearsOfXMount and with a bit of luck your image will be featured all over Fuji's social media channels.
What is my favorite?
Well, that's a tough question, as it kind of depends on my mood and what I shoot.
Overall, if I'd have to pick one, I'd go for Astia as it has the best balance between vivid colors and nice skin tones. But I also love to use Classic Chrome, or Acros, Velvia, Nostalgic Negative, Provia… the more film simulations I have, the better.
And sometimes it happens that I fall in love with film simulations that I mostly ignored so far.
It was the case with the ProNeg film simulations, which I rarely used overall, at least until I photographed the wedding of my best friend. Out of the 129 images I delivered to him and his wife, the majority of them were in ProNeg Standard or ProNegHi. They just worked so nicely for all the indoor shots.
And that's actually the point.
I mean, I didn't use ProNeg a lot before. But having access in post to the film simulation profiles, was a game changer for my editing. It drastically reduced my editing time as all I did was to scroll over the various profiles in Capture One and I could quickly see which film simulation gave me the best colors for each photo. And in many cases, I just noticed that ProNeg was the winner for indoor low light images.
Fuji colors can be a blessing also for RAW shooters sometimes.
Long story short: I shoot mainly Astia, and you?
Soasdasdasd
My Favorite Astia Image
Sieh dir diesen Beitrag auf Instagram an

The Lovely Tones of Nostalgic Negative
Sieh dir diesen Beitrag auf Instagram an

10 Years of X Mount April Theme
It's the first of the month which means a new #10YearsOfXMount theme!

This month, we want to know which is your favourite Fujifilm Film Simulation?

Let us know below and tag us in your images by using #10YearsOfXMount. We'll be featuring some of our favourites on our feed. pic.twitter.com/aHnHUFhovw

— FUJIFILM UK & Ireland (@FujifilmUK) April 1, 2022