French Reseller Says: "Fujifilm X-T2 to be announced on June 14!"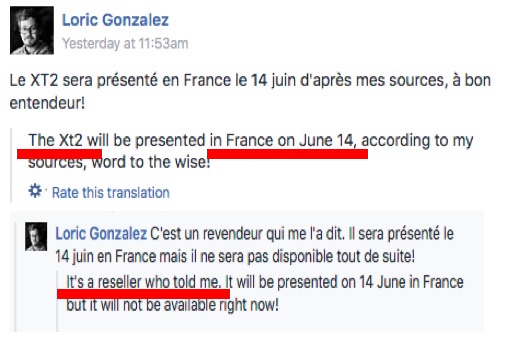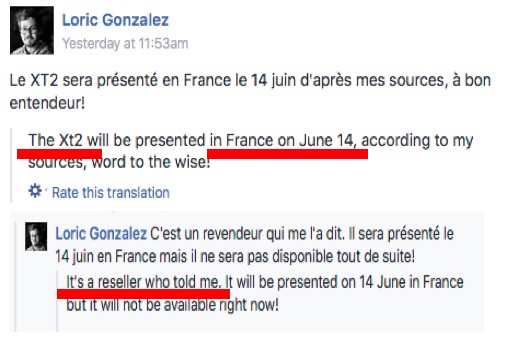 [wysija_form id="1″]
_ _ _
Loric Gonzalez of the French Fuji X Group got the following information from a French Reseller: the Fujifilm X-T2 will be announced, in France, on June 14!
I'd love this to be true (it would mean that I wouldn't have to cancel my Iceland trip in early July), but for now the information I have is that it will be announced in July.
But, since I'm a rumor site, it's my job to inform you about the "French-rumor".
At this point, some of you might remember, how even I said back in January 11, that the X-T2 will come in June (rumor here).
So what changed?
Well, as Fujifilm itself said here, the Fujifilm X-Pro2 sold better than expected and they had problems to fulfill pre-orders. That's probably the main reason why they decided to push back the X-T2 launch a bit (July).
stay tuned,

Fuji X Forum, Facebook, RSS-feed and Twitter
HIGH ISO Sony A7II Vs. Fuji X-Pro2: "Even at ISO 25,600 difference less than half stop. X-Pro2 better color fidelity. Well done, Fuji!"