DEAL ALERT: Save Up to $1,000 on Fujifilm XF Lenses – Rebates Include XF 200mm f/2, XF 8-16mm f/2.8 and More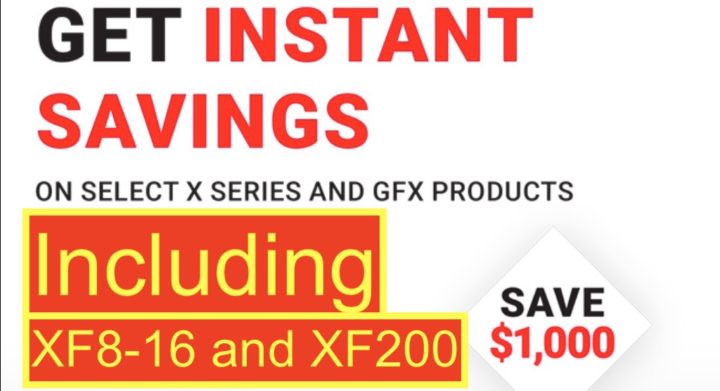 The best Fuji deals of the year are usually the ones between January and March, since the Japanese fiscal year ends in March, hence Fujifilm tries to sell as much as possible to show up with better numbers in front of investors.
So we get new Fujifilm deals, that will expire March 30.
Included in the deals is a $1,000 price drop on the XF200mm f/2 and the $500 savings on XF 8-16mm f/2.8. But there is much more, so check out the full list below.
Prime Lenses
Zoom Lenses
Camera Deals