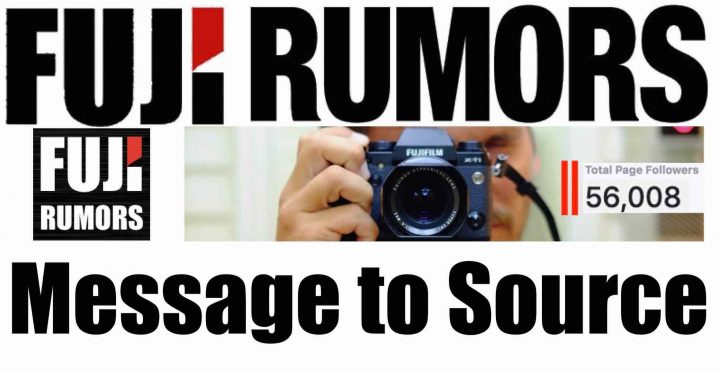 Dear readers, sorry to bother you with it, but a few minutes ago I received a message from an anonymous source. It came to me via rumor box, so I have no idea, who it is and how to contact it. My only way to contact the source is via FujiRumors. I hope you don't mind, but making a public post is the only way to reach out to the source.

TO THE SOURCE:
[UPDATED] Thanks :)
Thanks a lot for you message and insight.
Also, it is strange you got no confirmation message when sending the mail via rumor box. And in fact something must have gone wrong, as I believe I did not get the "full" message you wanted to share with me. Would you mind try again? Maybe with another browser? Otherwise you can also contact me at fujirumor@gmail (you can use a fake email if you want). Of course also in that case everything will remain 100% anonymous, and I won't make a single step, without you approving it clearly.