Cambo Actus Fit for Fujifilm GFX100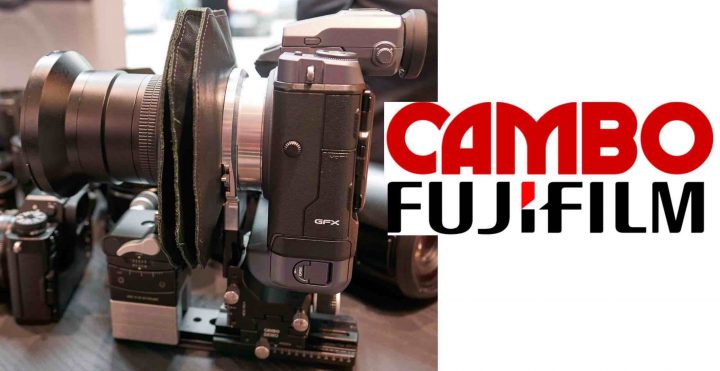 In case you were wondering about Fujifilm GFX100 and Actus GFX, Cambo said on their facebook page:
"During the last couple of weeks we received a lot of emails regarding the Fuji GFX-100. Will it fit on the Actus-GFX? The answer is yes.
The new GFX is substantially higher than the current 50mp models. We've just machined the parts required to fit the 100mp body to the Actus. And as demo cameras are still sparse in Europe, we took the opportunity to try the combination during the grand opening of Calumet's new store in Frankfurt.
Q: Does camera rotation clear for portrait orientation?
A: In portrait orientation you could actually use the Actus-GFX as it is. Only when used in landscape orientation the new GFX-100 requires more space."
Fujifilm GFX 100: B&H Photo, AmazonUS, Adorama, Focuscamera
The GFX Community
Follow FujiRumors: Facebook, Flipboard, Instagram, RSS-feed, Youtube and Twitter
via cambo