B&H Photo Adds $50 Gift Card to Fujinon XF35mm f/1.4, XF 14mm and XF 27mm Purchase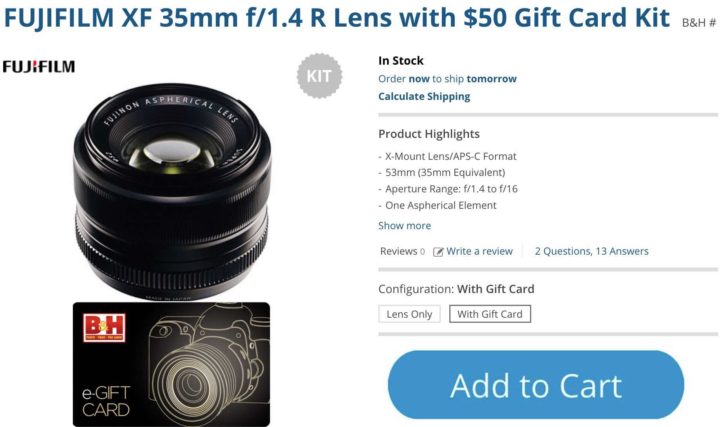 Fujifilm has just launched massive discounts on some Fujinon XF lenses. Check out the full list here.
Not included in the official Fujifilm deals are the
But if you purchase the three lenses mentioned above at BHphoto, you now get at least a $50 gift card.
Not as spectacular as the $1,000 price drop on the XF200mm f/2 and the $500 savings on XF 8-16mm f/2.8, but better than nothing.
Prime Lenses
Zoom Lenses
Camera Deals