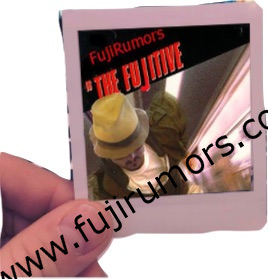 Instax Square WW1
UPDATE: from digicame-info
Instax SQUARE SQ 10 (hybrid instant camera)
– Pictures can be selected and printed after shooting.
– About 50 sheets can be saved in the built-in memory. It can also be stored in micro SD.
– Expected release date: May 19, 2017
– Mass store sales price: around 31,860 yen (including tax)
Ok, I knew it… not much time to take care of my hang-over after my birthday party yesterday. Anyway, lots of coffee, and I'll be fit in time for the live blogging on April 19 :)
In the meantime, nokishita just confirmed the announcement of GF110 and GF23 on April 19, as well as Instax Aquare SQ10.
They also mention the INSTAX SQUARE WW 1 (Square film).
See all current Instax Cameras by Fujifilm at AmazonUS
The Print
Just a little leak for you guys to give you a better idea of the size of the upcoming Instax Square SQ10 prints.
Interesting to note, the original image (which I had to cover to keep the source of the leak anonymous) was printed in black and white. This can mean that there will be also a monochrome Instax Square film (like the monochrome Instax Mini film). But consider that the Instax SQ10 will be a hybrid digital/film camera, so it might be possible to transfer images taken with the camera to the Instax Square SQ10 printer, and print it from there, just like we do with a regular Instax Share Printer.
The big announcement party for the new GF 110mm F2, GF 23mm F2 and Instax Square will start soon (April 19).
I'm ready… feel free to join the Live Blogging here on FujiRumors :)
stay tuned…

Fuji X Forum, Facebook, RSS-feed and Twitter