XF 18-135mm coming June 16th (anonymous source)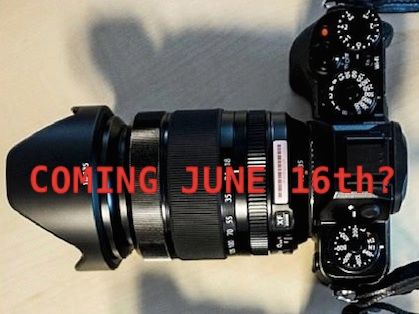 Postponed, delayed and now set to Monday, June 16th. This is, according to an anonmyous source, the new announcement date of the XF 18-135mm.
Stay tuned on FR on that day, I'll keep you posted as soon as the good thing will be announced and do a live blogging session for you (at least I hope so… I don't like the idea to stay awake the whole night for nothing ;-) ).
stay tuned and follow the rumors 24X7 at Facebook, google+, RSS-feed and Twitter