Fuji Rep confirms: 18-135 coming next week (June 16th),16mm + 120-400 sounds right too, new firmware updates on the way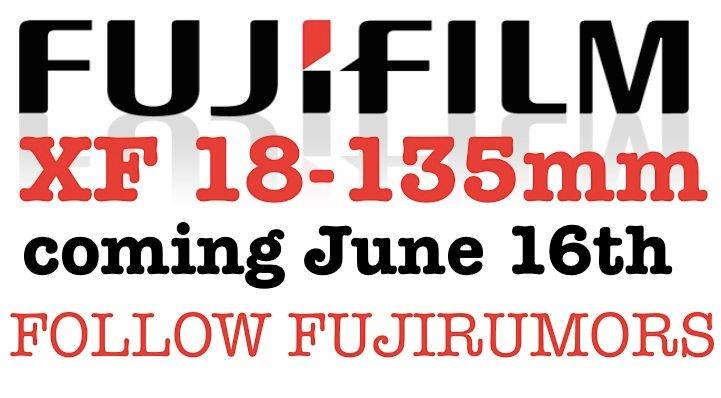 Chris had a nice talk with a Fuji rep. He asked him about some of the rumors I've spread in the last weeks/months, and here are his answers:
– XF 18-135: The rep said it will come "next week" (Fujirumros says June 16th)
– X30 coming in not so distant future (Fujirumors says this summer)
– XF 16mm would be a "good idea" (Fujirumors says a 16mm 1.4 will come)
– XF 120-400 "sounds about right" (Fujirumors said it back in February here)
– XF 35mm f1.4 mkII will come after the lens selection has been completed, so probably 2016 (Fujirumors has no idea when it will be announced.)
– X100S, X-E2, X-Pro1 and X-T1 will get a firmware update soon (Fujirumors is working on this one ;-)).
Read more at ottokite.