The successor of the X100S? The X100T! (trusted + new source)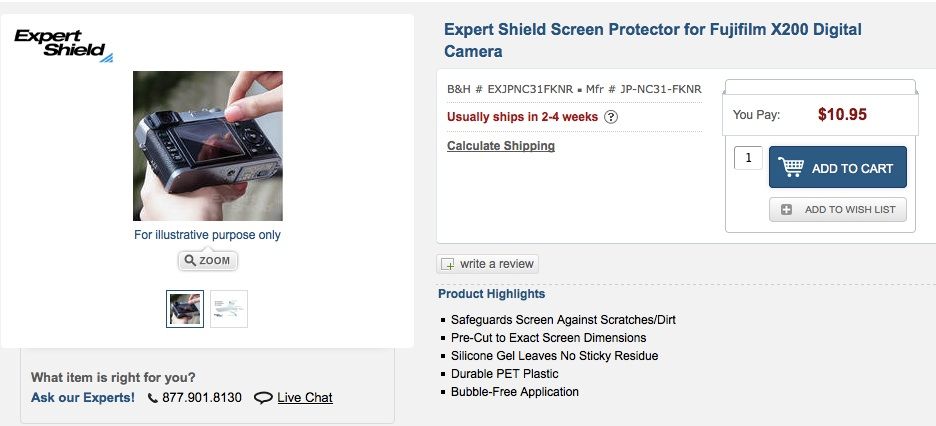 Bhphoto should change the name to the X200 shield protector
If you remember, last week I told you here that a new source (who contacted me via rumor box and included a nickname) shared 2 rumors with us.
The first rumor was about the faster AF in the second generation 35mm. I couldn't share the second rumor, because the source said: "Please confirm it with your other sources first as marketing department might change the plans".
Well, I did my homework and had a talk with our top trusted Japanese source. And it confirms: Fuji has plans to call the X100S successor X100T.
So it seems that, unless the marketing department changes plans again, we can now be pretty sure that X100T will be the final name.
Tilt Screen? Announcement? Weather sealing? New lens? APS-C sensor? My sources are investigating… and in case someone out there has the answers, then feel free to contact me anonymously via rumor box (using a nick-name if you want, so that I can recognize you in future) or via email at fujirumor [at] gmail.com.
Let's have a look at the updated rumored specs list:
(TS= trusted source / NeS =New Source / AS = Anonymous Source / SRP = source who was right in the past, but not yet trusted)
X100T (TS + NeS)
24MP X-Trans sensor (NeS)
faster AF than X100S (NeS)
tilt screen (NeS)
new fixed lens (NeS)
new EVF, better than X100S, but not as much as X-T1 (NeS)
wider phase detection area (NeS)