Viltrox AF 13mm f/1.4 Expected to Ship April 2022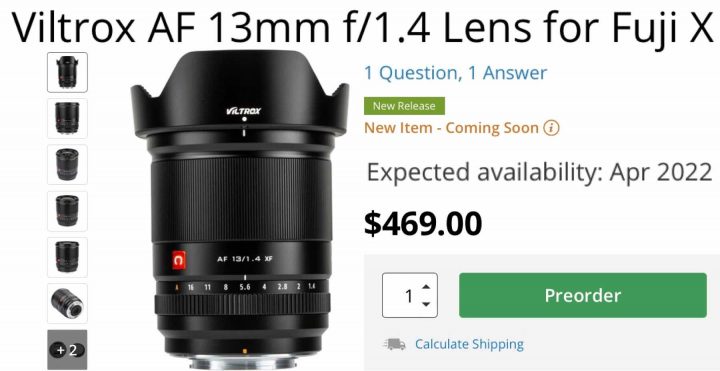 It's been a while that the Viltrox 13mm f/1.4 is available for pre-order, but so far Viltrox has not given any details on when it will actually start shipping.
Well, B&H Photo now says that they expect availability on April 2022.
That's the times we live in, guys. Delays, postponements, uncertainty. We just better arm ourselves with patience when it comes to order and get new gear.