These Two Huge Photography Vloggers Just Discovered Fujifilm, Got Infected by the X-Virus and Now Have Fun with Photography Again!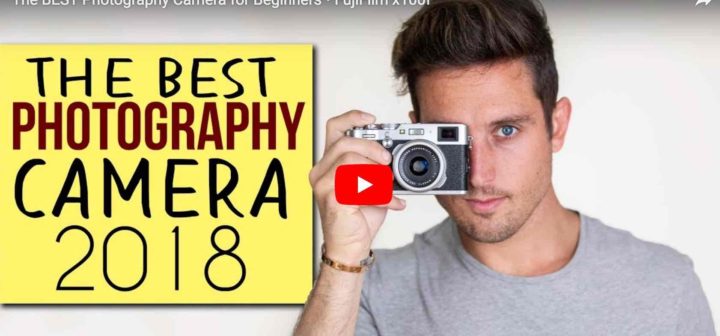 Discovering Fujifilm in 2018
Here on FujiRumors we talk about Fujifilm X and GFX gear every day since over 6 years now.
Those, who follow FujiRumors regularly, will also know in which direction Fujifilm is going, may it be the Fujifilm X-T3, the GFX 50R, the X-T100, the GFX 100S… and there is more to come… you definitely want to follow us also on Facebook, RSS-feed and Twitter if you want to stay in the loop ;) .
So, in our eyes, talking about the Fujifilm X100F might seem old news.
But believe it or not, despite Fujifilm being every year more successful, X-shooters are still a relatively small niche in the photography world and many people don't even know that Fujifilm makes highly sophisticated mirrorless cameras.
So today I'd like to highlight 2 huge youtubers (with well over a million subscribers), who recently stumbled upon the Fujifilm X system, more specifically the (now discounted) Fujifilm X100F.
The enthusiasm they show, when they talk about their "discovery" of the Fujifilm X system, reminds me a lot to my own excitement, when, after migrating from Canon to Sony, from Olympus to Panasonic, I finally discovered the Fuji X system.
I can without a doubt say that the X-system, although not perfect for everybody, was perfect for me. Why? Because I had so much fun shooting with it like never before. A fun that never stopped until today.
It's No Coincidence
It's no coincidence, that photographers, who have a long story with Canon or Nikon (like the two youtubers today), start their Fuji X adventure with an X100 line camera.
In fact, the X100F serves also this purpose.
It's a compact, fixed lens, high quality and feature packed camera (hybrid viewfinder, build in ND-filters, film simulations and more), that is also ment to serve as a second camera for those photographers, who have already invested heavily into other systems, and do not want to buy into a completely new one.
So to speak, the Fujifilm X100F could be seen also as the "gateaway drug" into the X world.
CaNikon shooters get it as a small second camera for everyday use, start to have fun with it, enjoy the film simulations, the good old classic controls, get familiar with the X cameras, and at some point might be tempted to ditch their old system and switch to interchangeable Fujifilm X cameras… maybe a story that might sound familiar to some of you guys ;) .
Fujifilm X100F (save $100): BHphoto, Adorama, AmazonUS, Focuscamera
Fujifilm X100F Strikes Again
So back to our youtubers. What do they say about the Fujifilm X100F?
Let's start with sawyerhartman. Here are a few excerpts from the video.
The best photography cameras for beginners (but not only)? It's the Fujifilm X100F, and it blows my mind because I have not heard the word "Fujifilm" in the last 15 years
I found the camera by mistake the other day, and my mind has been blown ever since discovering it. This camera is so special
Basic settings of photography are not buried into menu's.
Fixed 23mm "great freaking" lens is a massive advantage. Pushes my creativity.
Film Simulations are freaking incredible.
"Fun" is the most important part of a camera, and this is why I actually went back shooting film for the last few months, until I found the Fujifilm X100F.
Personality: X100F has such a distinct look that you even don't have to edit image all the time. Rangefinder camera with optical viewfinder
Feels like a vintage film camera
I didn't get into photography to edit my photos and try to get likes on instagram, but because I like the act of taking photos and capturing moments. And the beautiful about this camera is that it is simple enough to allow me to do just that
The next one is PHLEARN. He also fell in love with the X100F and says:
My dad was in town a few weeks ago and he said "man, I had a camera when I was in high school, that was just like that!", and I get that response all the time.
Very nostalgic design and less intimidating than a larger camera
Color rendition is incredible. Especially reds and oranges are rendered better than my Canon's, which means skin tones tend to look more natural
Sensor is smaller than my Full Frame Canon 5DMKIII, however, I don't know Fujifilm they did it, but IQ is better than my Full Frame Canon 5DMKIII, especially at high ISO
I focus on fundamentals of creating great pictures
I bring it everywhere I go
Fujifilm X100F (save $100): BHphoto, Adorama, AmazonUS, Focuscamera