These are the Best Selling Fujifilm X/GFX Summer Deals on FujiRumors (Plus One Intruder)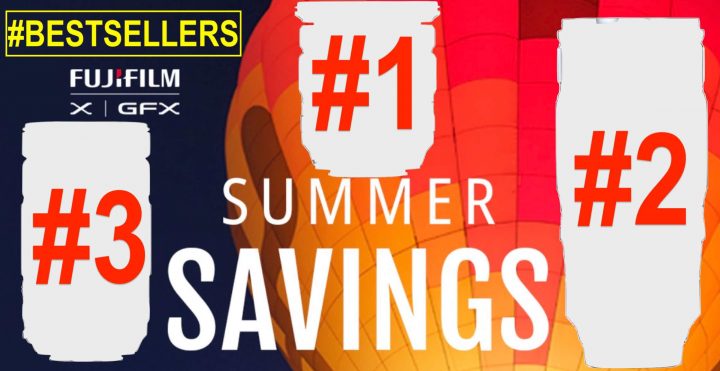 The Fujifilm X and GFX summer deals are running. Some of them end today, some of them on July 23, and others on August 22. You can see the full details below.
In any case, if there is something you are interested in, it might be better to order today and not wait for the last second, for the reasons I've explained here.
With that said, I took a look at which Fujifilm X and GFX gear was selling best among the FujiRumors community, and here is what you guys picked most.
X Gear – Best Sellers
The Fujinon XF70-300mmF4-5.6 is not in offer, so it is sort of an intruder in this list, but it is selling good. I think Fujifilm hit many X shooters heart with this one. And while it might seem disappointing that the XF200 and XF8-16 are on the bottom of the ranking, the deals definitely helped to boost sales also for those lenses.
GFX gear – Best Sellers
The Nr.1 is taken by a lens that I myself am tempted to get, the compact GF50mmF3.5. I was hoping for a deal on it also here in Italy, but they went for other lenses, and I got myself the GF 32-64mmF4.
No surprise that the Fujifilm GFX50R does not sell strong, despite the $1,000 rebate, as this is a rebate we have already seen in the past and most people grabbed their sample back then.
All X/GFX Deals
GFX Gear
X Gear