The Revenge of the Fujifilm X-T4: Declared Best Mirrorless Camera by Germany's Most Prestigious Consumer Organisation (and X100V Best Compact)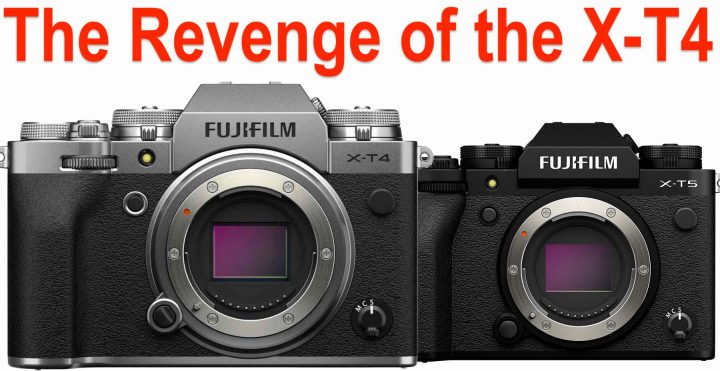 Who is…
If I am looking for unbiased, objective and competent reviews about anything electronics related, I often look at recommendations of Stiftung Warentest, a "German consumer organisation and foundation involved in investigating and comparing goods and services in an unbiased way. It was founded on 4 December 1964 by the Federal Republic of Germany as an independent foundation under civil law*"
Stiftung Warentest even gets €3.5 million a year from the German state as "compensation for the fact that it does not carry any advertisements in its publications because this could compromise its independence*".
In short: those guys are not been flown around the world by companies in order to possibly get favourable reviews ;).
And now let's come to today's story, which we start with the easy one, the X100V.
Fujifilm X100V
Stiftung Wartentest declared the Fujifilm X100V the best fixed lens compact camera. That's an easy one, as there is simply nothing that comes near to the X100V in terms of price, features and performance in this segment.
Fujifilm X-T4
Out of all the mirrorless interchangeable lens cameras they tested, Stiftung Warentest declared the Fujifilm X-T4 their best allrounder camera, with a rating of 1.4 (max 1.0). You can read their test in German behind a paywall at their website here.
This is a nice "revenge" for the Fujifilm X-T4, a camera that has been a bit mocked by Fujifilm itself in their Fujifilm X-T5 launch promo ad.
Now, you know my take on this:
the Fujifilm X-T4 had to carry the flagship burden, hence it was forced to be exactly how it is (bigger, heavier, etc). But now that the X-H2/s finally came out, the Fujifilm X-T* line could go back to its roots again with the wonderful Fujifilm X-T5, hence it could become smaller, lighter, offer a 3 way tilt screen and overall just be more photography centric.
If it wasn't for the selfie screen, I could have loved my Fujifilm X-T4 almost as much as I love my X-E3. But sadly even after years of use, I simply could not grow fond of it, even though I occasionally could appreciate the advantages of a fully articulating screen (even for photography only).
So I am happy to see the Fujifilm X-T4 getting this important recognition.
It is still a wonderful camera, and for some even preferable over the Fujifilm X-T5. And right now you can also get it with a discount.
Oh, and in the 12th position of this ranking we find the Fujifilm X-E4 ;).
* source – wikipedia
X-T5 USA Pre-Orders
Fujinon XF30mmF2.8 Macro Pre-Orderrs
X-T5 Other Countries