Tamron 17-70mm f/2.8 (Model B070/X) Listed at Stores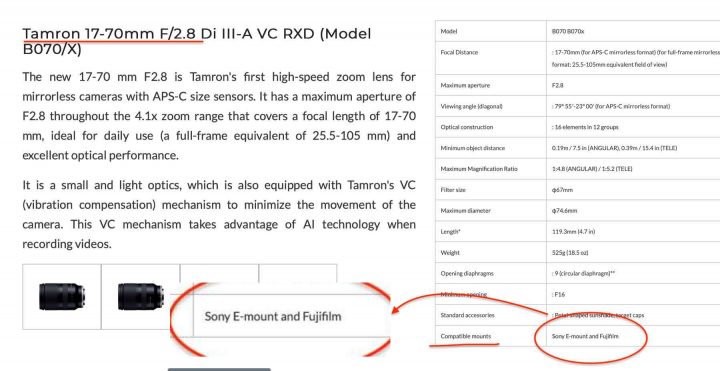 UDPATE: The lovely Tamron 17-70mm f/2.8 Di III-A VC RXD Lens for Fujifilm X has been officially announced. Overview at BH Explora here 
Back in December Tamron confirmed that in terms of lenses for Fujifilm X mount, they plan to launch next a a standard zoom, a wide-angle zoom and a telephoto zoom.
Well, now a foreign store (which you here see in its google translated version) has listed the Tamron 17-70mm f/2.8 as Fujifilm X compatible mount.
Also, note that the model name has an X added to the end (B070/X). The current model has no X added after B070, as you can also see from the official Tamron brochure of this lens here.
I don't know you, but I get the feeling that something is about to drop pretty soon, even though I have zero rumors about it.