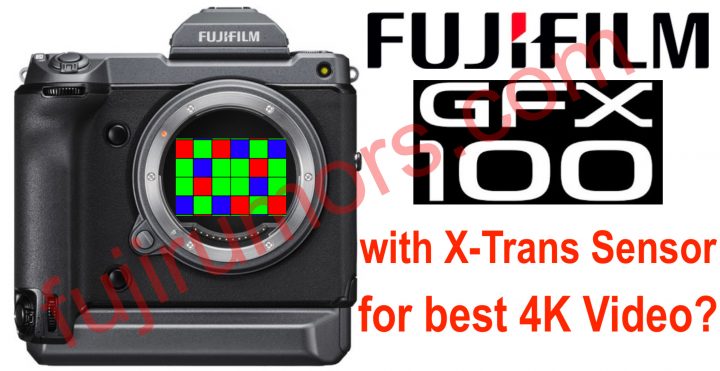 X Trans Fujifilm GFX100?
The following Fujifilm slides have been sent to me (thanks), and they show what evidently is a Fujifilm X-Trans IV sensor with 101 megapixel for improved 4K video performance.
It's called X-Trans IV, because it is based on the same sensor architecture of the Fujifilm X-T3 / X-T30, just 4 times bigger.
Is Fujifilm planing a Fujifilm GFX100 with X-Trans coming for best 4K video performance?
Let's go through the slides (that you can see at the bottom of this post):