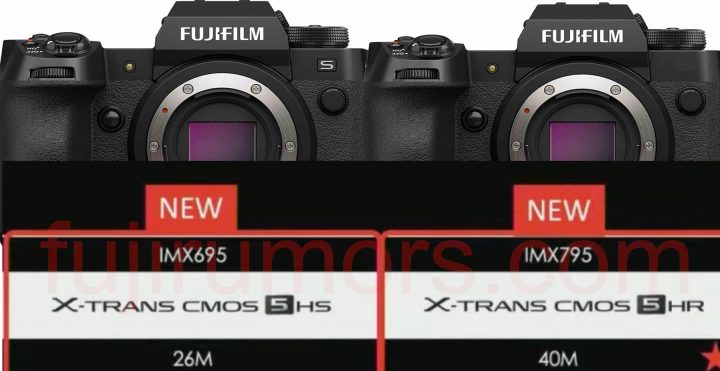 The story is this.
I've received the supposed sensor sheets for the X-H2S and X-H2 from an anonymous source.
I was dubious, so I didn't share them, as we don't do clickbait here.
The anonymous source saw that FujiRumors could not be tricked into publishing it and after a few days shared the sensor sheet of the X-H2S with the whole world.
The whole world was hungry for clicks, hence published it.
At this point also the clickbait-reluctant FujiRumors had to publish it too, but I warned readers I am dubious about it.
Well, a trusted source wanted to dissipate any doubt, and passed me something, that lead me to write this follow up article.
And today we can also unveil the names for those sensors:
Fujifilm X-H2S: IMX695
Fujifilm X-H2: IMX795
Get ready, as now fake sensor sheets with those IMX names will start appearing on the web. ;)
Anyway, I know what you think….
You think, "who the heck cares about the name of the sensor! But is that some sort of sheet showing a side-by-side specs comparison of the X-H2S and X-H2 sensor?"
Oh yes, it is a side by side specs comparison. And as you can imagine, I've asked for more details to my source and the permission to eventually share it.
Even with Covid on holidays, FujiRumors is always at work for you ;).