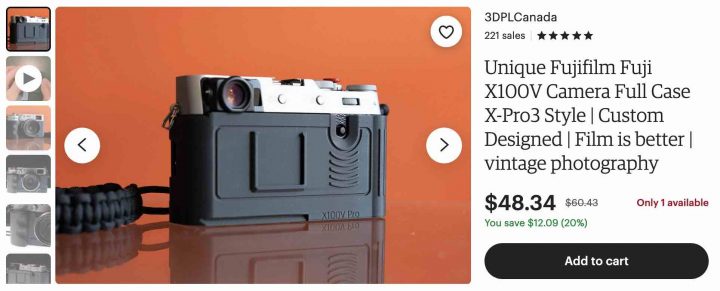 I am probably one of the few out there, who finds the hidden screen of the Fujifilm X-Pro3 a certainly audacious, but also interesting concept. And overall, if I'd have to choose between a rangefinder alike Fujifilm camera with selfie screen or one with hidden screen, I'd go for he hidden one.
Don't get me wrong, I don't hate selfie screens (in fact it was a true blessing to have one on my X-T4 during my online teaching lessons), but I feel like there are some myths around them that have to be debunked, and I've tried to do so in this article.
With that said, if you are one of those who might be intrigued by the hidden screen concept but own a Fujifilm X100V, then here on etsy there is a little 3D printed X100V case that will hide your screen and make it more X-Pro3 alike.
The Fujifilm X100V itself, though, is out of stock almost everywhere since several weeks now. And so is lots of other Fujifilm gear, probably mainly due to the shortage on parts announced by Fujifilm.