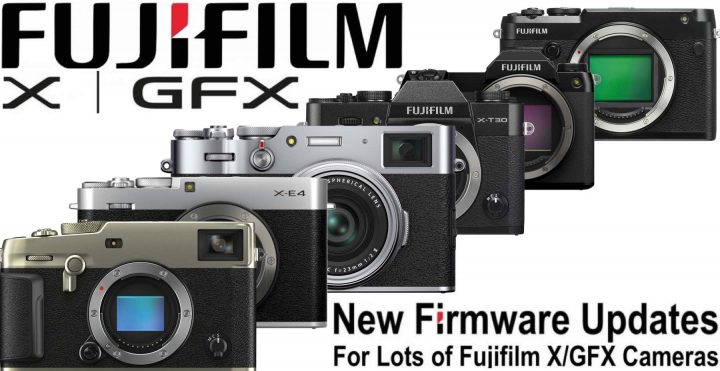 As we reported earlier this month, Fujifilm discovered a bug happening with twelve of their cameras when used with Mac computers.
The first batch of firmware had been released a few days ago here and was for the following cameras: X-T4, X-T3, X-S10, GFX100S, GFX100 and GFX50S.
Now six more Fujifilm cameras received an update. All the links and firmware details can be found down below.
Firmware Updates Download Links and Details