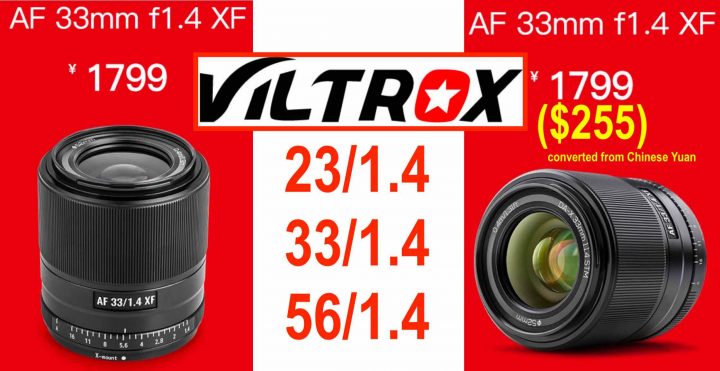 Viltrox has now disclosed the official price in Chinese Yuan of the Viltrox 33mm f/1.4.
The lens will cost 1,799 Yuan, which converted means USD 255.
This confirms the price tag of $250 given back in September.
As FujiRumors reported here, the release for the Viltrox 33mm f/1.4 and 56mm f/1.4 has been postponed to next year.
The only lens that could still make it for 2019, is the Viltrox 23mm f/1.4.
The latest specs and images about all three upcoming Viltrox lenses can be found in this article.
And don't forget
New Viltrox Product Images