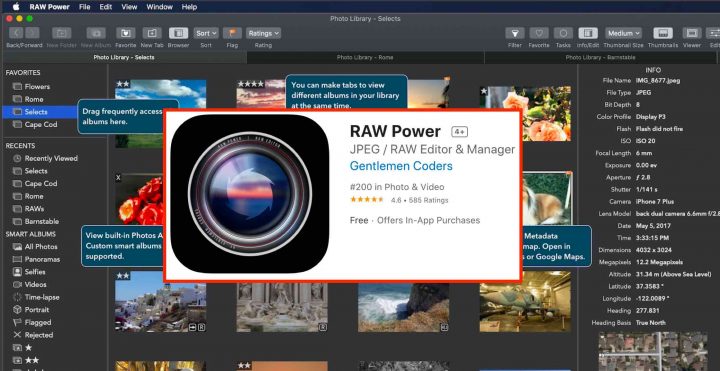 We already reported that very recently, Apple added uncompressed RAW support for the latest Fujifilm cameras.
This means Apps that use Apple RAW engine can now work with uncompressed RAW files of the latest Fujifilm cameras.
In that occasion, I also told you that my favorite App is RAW Power, which basically brings Aperture style interface and functions to the built-in Photos App on your Mac.
Well, the guys at RAW Power now went beyond of what Apple offers, by adding support for compressed Fujifilm RAW files, re-working their Fujifilm film simulations (developed in conjunction with Fujifilm shooters) and more.
Down below you can read all the details.
In case you want to download your version for Mac (free trial option), go to gentlemencoders here. For the Apple and iOS version go the App Store here.