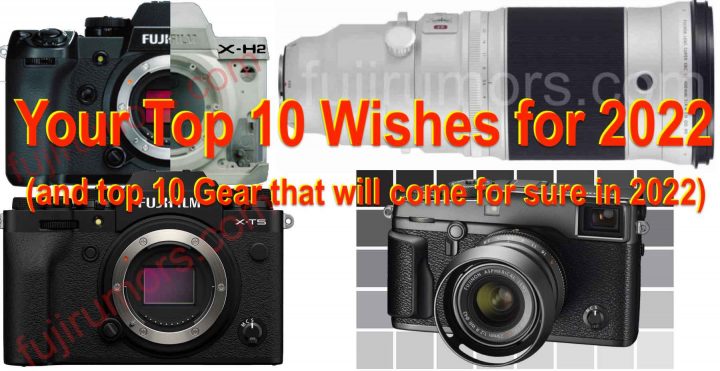 Coming 2022 (For Sure)
So what can we look forward to in 2022?
Well, here are the 10 things we can be sure to enjoy this year (even if some of them are "just" rumors until now).
Fujifilm X-H2
Fujifilm X-H2 – no joke, twice
GF 20-35mm – possible aperture range shared here
Your Fujifilm Wishes for 2022
Ok, I can hear your questions:
Well, some of those questions I think Fujifilm managers quite categorically already answered in the past, such as the monochrome questions and full frame question. But hey, managers also categorically said that X mount is not compatible with IBIS, and look, at the end we got IBIS, and it is even one of the best in the industry.
I am also working on some other of those questions, and I already have first answers that I won't share just yet as I want to have it not only twice, but multiple confirmed. I can't go wrong when I share certain things ;).
But we will talk about all that soon enough.
What I would like from you now, is that you share your top wishes for 2022 in the comments. Anything goes, as long as it has something realistic to it. So for example, wishing for an X-E5 when we just got an X-E4 is not very realistic. Also a big and heavy Fujinon XF600mmF2 probably won't make much sense, unless you would pay any amount for it and train a lot to be able to carry it around.
Other than that, from cameras to firmware or lenses… whatever your heart desires and wishes, feel free to share it in the comments down below.
The Fastest Growing Fujifilm Group
Join Our Owners Groups
Join Our Facebook Pages