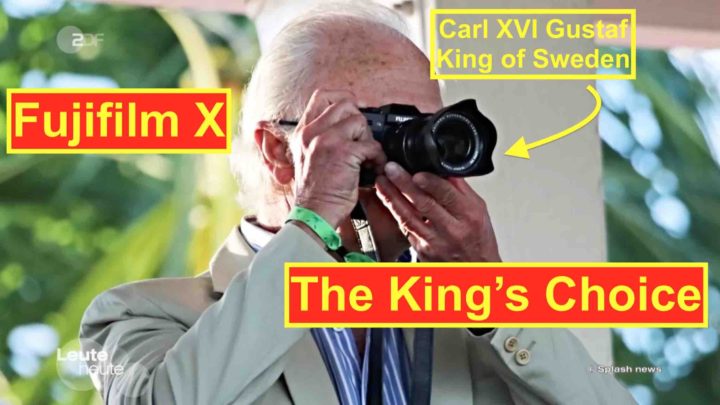 Fujifilm, The Choice of Royals
Weekend curiosity:
Guys, it's time for me to quit my teacher job, leave my family, my little rented apartment, my lovely mountains, pack my stuff into my 10 years old Mazda2 and move up North to Sweden.
Why?
Because I want to be ruled by a Fujifilm X shooter! :)
In fact, thanks to a tip from a FujiRumors readers, I just discovered that Carl XVI Gustaf, King of Sweden, is a Fujifilm X shooter.
He uses either a Fujifilm X-T10 or X-T20, and very likely soon a Fujifilm X-T30 :).
His lens is the Queen under the kit lenses, the XF18-55, a stellar lens…. not like a SONY kit lens, which uses the bottom of a bottle as front element ;).
So, Fujifilm might not be good enough for professional photographers, but at least it's good enough for Kings and for…
Read also here: French Presidential candidate stops interview and asks Photojournalist "is this the Fujifilm X-T2?"
Images captured from German TV channel ZDF, program "Leute Heute" ©Splash News