Fujifilm X100F at George Bush Funeral, X-Pro2 at Angela Merkel Press Event, Fujifilm X in Ads and Cinema and More
Fuji X Virus is Spreading
A few times a year, here on FujiRumors we like to curate a little corner, where we collect curiosities, such as famous personalities spotted with Fujifilm gear, Fujifilm gear used at big events or in movies and ads and more.
Here is the last selection of this year.
Professional Work with Fujifilm?
The forums and youtube channels are full people, who repeat ad nauseam that only full frame is for Pros. And they sound so convinced, that they must be right.
Hence, somebody should tell to these 2 photographers, that they are not supposed to use Fujifilm gear for their photojournalistic work. APS-C will completely destroy their professional careers. Ditch Fuji, before it's too late! :)
As you can see from the image above, the Fujifilm X100F has been used by photojournalist at Capitol Hill covering the death of George H.W. Bush
Angela Merkel photographed by Fujifilm X-Pro2 :) Check out the sueddeutsche.de

Fujifilm in Big Newspapers
Alessandro wrote me:
I had a very nice weekend and I want to celebrate Fuji:) One of my photos came out in the Saturday's edition of The Guardian, a well know British newspaper.
"Camden Town, London -The Mad Hatter (artist Leandro Facundo) has probably been photographed thousands of times, but among the many I've taken of him, I like this one in particular. It is intense and delicate"
Taken with a X-Pro2 and 18-55
My Instagram @streetglimpses – www.streetglimpses.com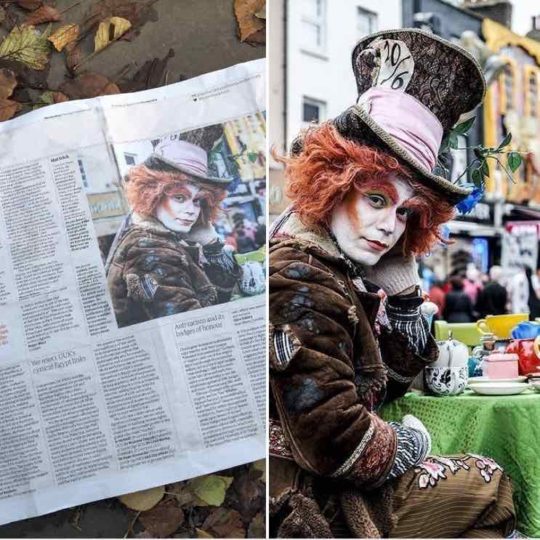 Fujifilm in Movies and Ads
"Why do you take pictures?"
"Because the only way to change things, is to look at them again, and very slowly"
From Clair's Camera, where the camera used by the main character is the Fujifilm Instax Mini 70.
_ _ _
FR-reader Vladimir spotted Brandon Semenuk (one the world's best bike riders) using what looks like a Fuji X-Pro2 in his latest video on Pinkbike.com at about the 23sec mark.
_ _ _
HP launched some laptops – it's reported on various sites such as this one. You can see in some pics such as this one, that there is a "de-branded" X-T2 on the desk near the laptop ;)
_ _ _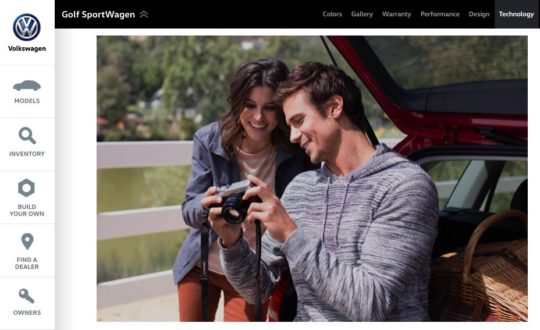 Fujifilm advertises for Volkswagen. Check it out here. :)
_ _ _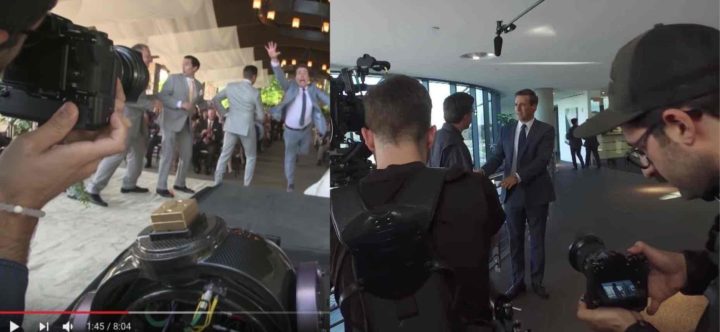 Ryan Connolly of Film Riot/Triune Films on his location scouting for his short film Ballistic. And another, which a FR-reader has found through a video FilmRiot posted, is of someone taking BTS photos with an X-H1. See the video Tag – Raw On Set B-Roll on Film Riot Youtube here.
_ _ _

bahn.de – The German railways promote their services…. using a Fujifilm X100 camera!
_ _ _

Fujifilm X-T1 or X-T2 camera is prominently shown in the new series "Jack Ryan" (Amazon Prime)
Famous X Shooters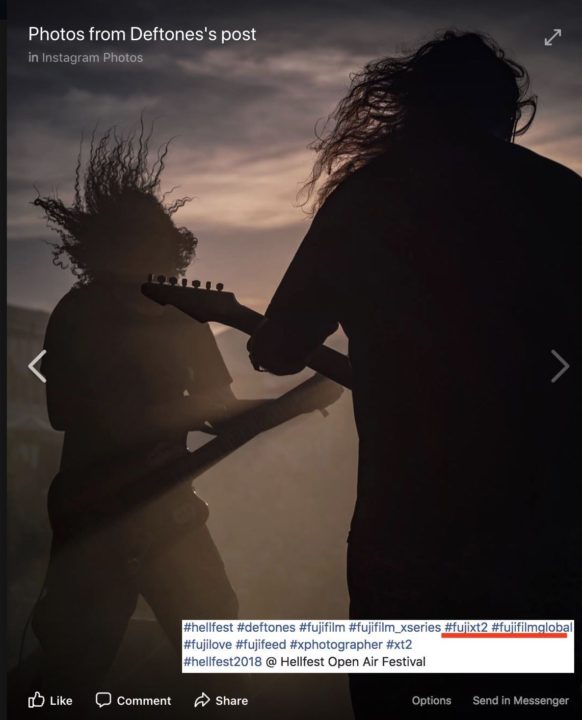 Frank Delgado of the band Deftones seems to have fallen in love with the Fuji X system and he's using it beautifully on stage. Check it out here.
_ _ _
gq – Fuji Shooter Mister Mort Tokyo Street Style Report