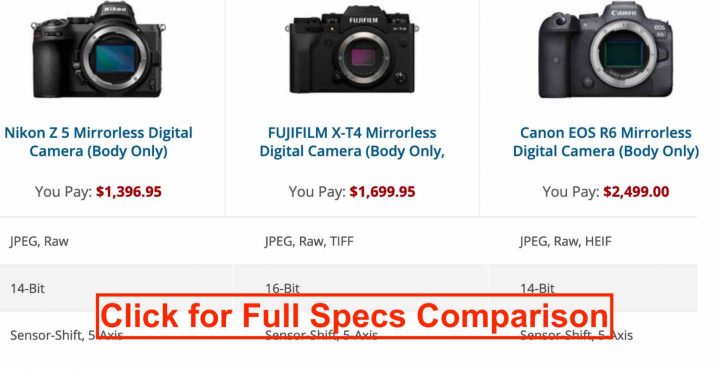 Nikon has announced the Nikon Z5 a lovely entry level full frame camera.
You can see a specs comparison with the Fujifilm X-T4 and Canon EOS R6 at BHphoto here.
Dual UHS-II card slot, nice EVF, more affordable than the Fujifilm X-T4, but one rather major downside: it does not have a BSI sensor.
Hence, due to the slower sensor readout, it needs a significant 1.7x crop in 4K/30p, it shoots at 4fps maximum and probably the dynamic range will suffer from that, too. The non BSI-sensor could potentially also affect rolling shutter negatively and just overall slow down the camera plus generate more heat.
Top and bottom plate are made out of plastic, which makes it cheaper to build and lighter, but the camera is still a bit heavier than the full metal Fujifilm X-T4.
Overall a nice addition to the Nikon Z series line-up, and maybe Fujifilm should answer to the Nikon Z5 by releasing a Fujifilm X-TC (random name), a full plastic camera with old sensor technology but dual SD-card, IBIS and lower video specs for $899, in order to compete with the Nikon Z5.
Would you be interested in such a Fujifilm X-TC camera?