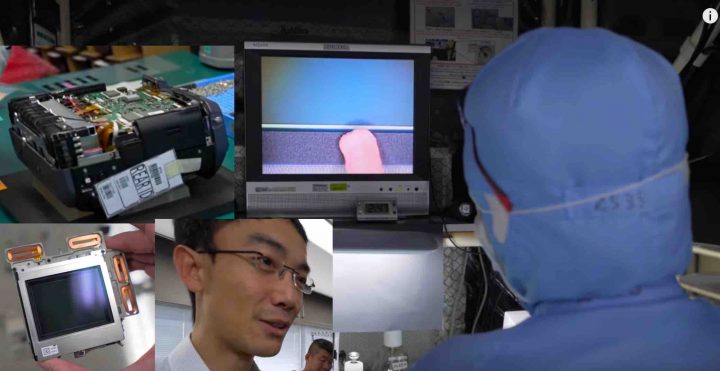 Lok brings you inside the Fujifilm factory in Sendai, Japan.
The first thing he shows, is part of the assembly of the Fujifilm GFX100. Lok is surprised to see that so much of the assembly is done by hand.
You also see how meticulously every smallest dust particle is removed from the sensor and the lenses.
Lok then tries to apply the rubber texture to a Fujifilm X-H1, but what looks easy in skilled hands, turns out to much more difficult to do if you are not trained for it.
And if you wonder, why a Fujifilm X-H1, well, I believe the tour dates back to May/June 2019, when we already shared a couple of similar Fujifilm Sendai factory tour videos.
At that time, Fujifilm only stopped selling Fujifilm X-H1 body only, but they where still producing it, since it had a big revival pushed by the Fujifilm X-H1 + vertical grip combo deals.
Here on FujiRumors, the Fujifilm X-H1 even beat the Fujifilm X-T3 in terms of overall 2019 sales, thanks to this deal.
The production of Fujifilm X-H1 probably only ended in the second half of 2019.
You can see the full factory tour video below.