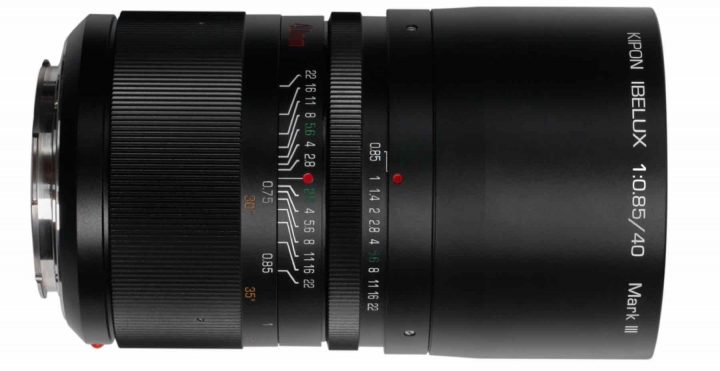 Kipon has now released the Ibelux 40mm f/0.85 Mark III lens.
BHphoto has the dedicated product page up and running here.
The improvements over the MKII version are:
Mark Ill has solved the irregular light reflection/diffusion problem and greatly improved the purple fringe when aperture is fully opened directly to the strong light. The optical quality has been enhanced for much higher resolution to let the photographers create their perfect works
Version III has totally new coatings both inside and out. What this now means is the lens is much more versatile than it once was, and you can take it anywhere and shoot pretty much anything without any serious flaring or loss of details that comes from that
owners of the original version or the mark ii can now trade-in their lens towards the purchase of the new mark iii lens. the original lens can be traded in for a $500 value and the mark ii version can be traded in for a $800 value when ordering direct from official webshop.
Just a fun fact: Kipon once said here, that the Ibelux 40mmF0.85 performs better on Fujifilm than on Sony cameras. They don't know why. It's the same lens. Maybe it's because of X-Trans? ;)