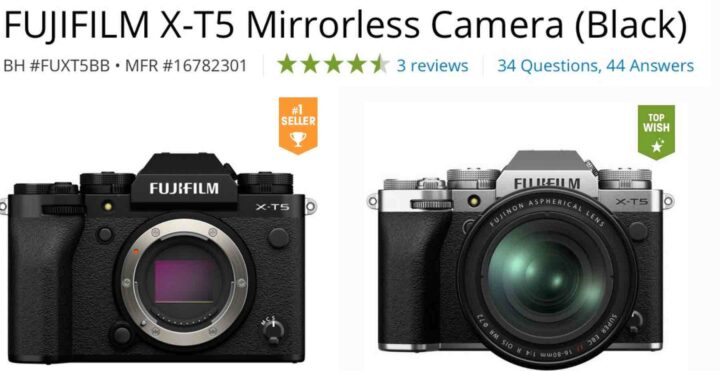 I know when one only writes good things about something, people get suspicious.
So feel free to mistrust me guys, but so far I really have only great things to say about the Fujifilm X-T5.
But give me time, I will find something to moan about. I just need to actually have time to shoot with it.
Because even if I have the Fujifilm X-T5 since a few days already, in these weeks I was so overloaded with work, that I had zero time to go out and take picture.
And yet, holidays are coming and soon my X-T5 will be extensively tested. I might let you know in the next few days. Can't wait for it.
So what are my impressions so far?
Well, I wanted to make a youtube video about it, but some readers told me they prefer written stuff. So I went hybrid this time, with text to read and just short video clips of 10 seconds in those cases I feel they are useful.
The First Look