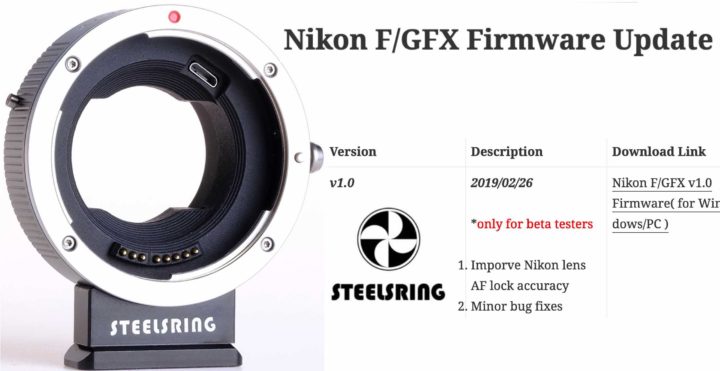 Steelsring Smart Adapter
Steelsring has announced that their Nikon F to Fujifilm GFX autofocus smart adapter will be available for sale soon. There are already Beta testers out there, who are currently using firmware v1.0 (update on February 26).
Back in May 2018 here, Steelsring also announced the same adapter for Fujifilm X cameras, so let's hope this one will follow quickly after the GFX version.
Steelsring also release firmware updates for other smart adapters, to improved the AF focus accuracy and stability:
via steelsring
Follow FujiRumors on Facebook, Instagram, RSS-feed and Twitter
RUMOR, NEWS and COMMUNITY