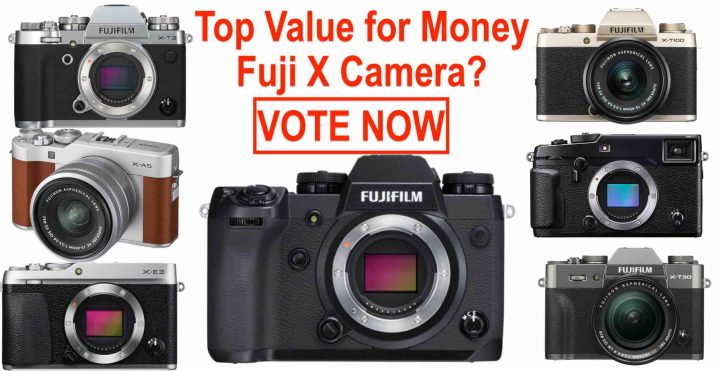 Top Value for Money Fuji X?
I get lots, really lots of emails every month, from people asking me which Fujifilm camera they should buy.
This is a hard question for me to answer, since it is such a very subjective matter.
It's not only a matter of price and specs, but, especially in the Fujifilm world, also of ergonomics, since Fuji offers so many different styled cameras, that from one side we are blessed with ergonomic choices, but on the other side it makes the choice more difficult as for example in the Sony world, where you get one camera body, that's it, take it or leave it.
So what I do, is that I can give a general answer on what I consider the best value for money option in the Fujifilm world.
At the time of this post, I usually recommend the Fujifilm X-H1, especially now, where it can be purchased for $999 only with vertical grip and two spare batteries, and you even save more if bundled with the lenses below:
But I wanted to hear what you guys think is the best value for money camera.
In future, when somebody asks me about, I will just link to this article, and say "this is what thousands of Fujifilm shooters think is the best value for money Fuji camera".
I will keep the fixed lens cameras out of the competition, and I will only list the most modern camera of each camera line.
REMEMBER: it's NOT a survey about your favorite camera, but a survey about the best value for money camera.
Ready?
Then vote down below.