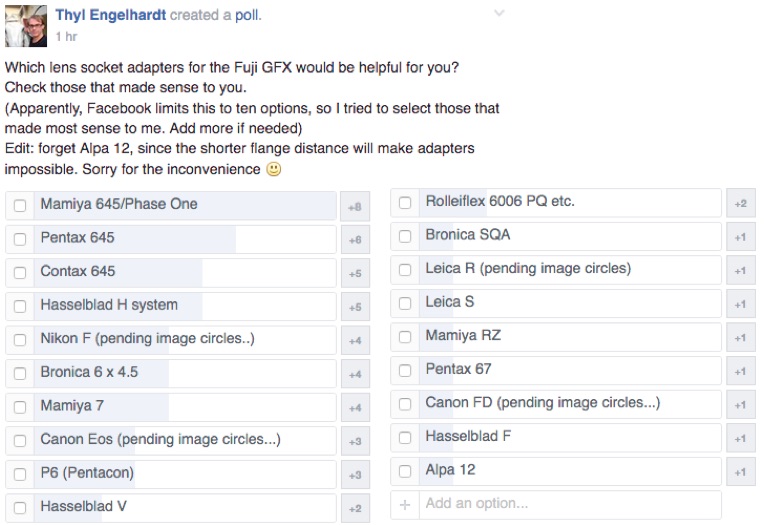 You know that Fujifilm reads us. And you also know that Fujifilm plans to offer adapters for the Medium Format Fujifilm GFX. Well, let's help them to make a decision ;)
Thyl created an interesting Poll over at the Fujifilm GFX facebook group that might be very interesting for Fujifilm:
"Which lens socket adapters for the Fuji GFX would be helpful for you? Check those that made sense to you."
Do you have some more adapters on your wishlist?
Search on your eBay for:
It's not the first time that the question about adapting vintage lenses for the Fujifilm GFX arises at the facebook group. Peter already asked here:
"What are your suggestions for vintage lenses for the GFX? Asuming that the diameter of the G mount is about the size of the Mamiya 645 mount, and given the GFX short flange distance, what would be the greatest vintage medium format lenses to use?"