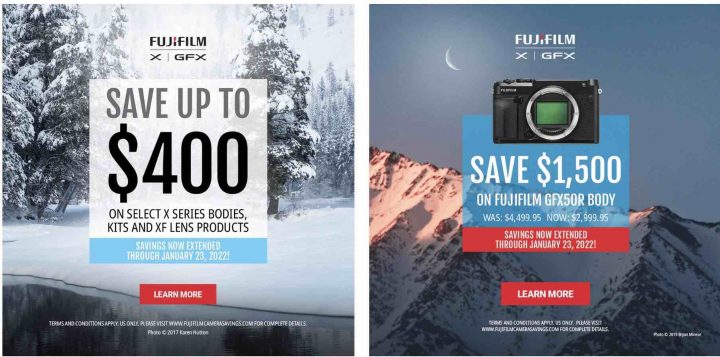 Fujifilm has decided to extended the Fujifilm X/GFX deals until January 23. This means you can still save $1,500 on the Fujifilm GFX50R (if it's not discontinued already).
We remind you that the Fujifilm GFX50R was one of the best sellers back in 2018 here on FujiRumors, actually the first GFX camera to come even close to the top selling X series cameras.
And yet, GFX50R sales still pale compared over what has been achieved by the Fujifilm GFX100S, which was the (by far) best selling camera in 2021 (the data refers to affiliate sales here on FujiRumors).
Of course these days the GFX50R sales struggle also due to the Fujifilm GFX50SII, which adds IBIS and newer processor in an overall more mainstream form factor at lower price than the GFX50R launch price.
And yet, the GFX50R is and remains a lovely camera, and if Fujifilm would have offered a GFX100R along with the GFX100S, I would probably have got the GFX100R, as it comes closer in form and function to another camera series I love, the X-E line.
Full List of Fujifilm Deals – END TODAY
Topaz Holiday Deal
You can use our checkout code "FUJIRUMOR" to get an additional 15% discount on all TOPAZ products (Click here) that already got a 25% default discount: