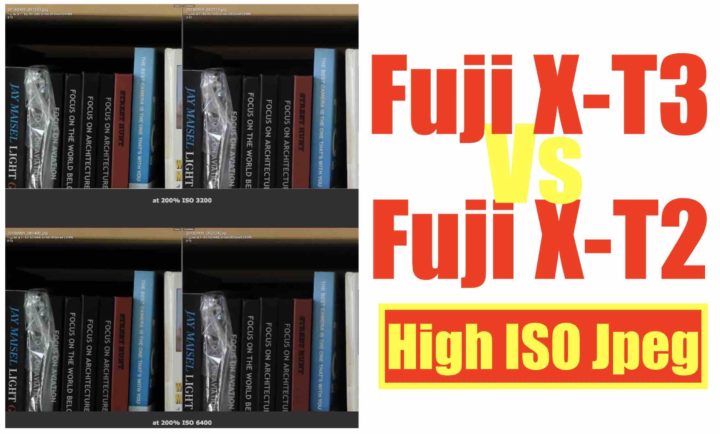 Fujifilm X-T3 Roundup
If the Canon EOS R and Nikon Z series earned quite some flack on the internet, quite the opposite is true for the Fujifilm X-T3, and even guys, who used to cirtique Fujifilm quite hard and never recommended to buy Fujifilm like Gerald (link below), now say that with the X-T3 changed everything. He has one for testing, and is evidently blown away.
This camera has one equation that simply fits: it's great value for money! So let's check out the next bunch of X-T3 first looks.
We already shared a dedicated X-T3 eye/face detection article earlier today. Now let's see what else we can learn about the Fujifilm X-T3.
Join FujiRumors on Facebook, Instagram, RSS-feed and Twitter and check out also our Fujifilm X-T facebook group and our new Fujifilm X-T facebook page
Fujifilm X-T3 Pre-orders
USA: BHphoto, AmazonUS, Adorama, Focuscamera
AUS: CameraPro
EU: CalumentDE, DigitechCH, WexUK, PCHstore
X-T3 Review (Pixel Peeping Vs. X-T2 included)
Bjorn as published a 2 part review of the Fujifilm X-T3 (part 1 – part 2). The review also includes a high ISO comparison between the X-T2 and X-T3. JPEG only, since nobody supports the RAW files yet. So we are definitely far from being able to take any conclusions, but it's interesting to see anyway.
Bjorn writes:
"I must admit that I was expecting a larger difference between the two cameras when it comes to high ISO performance, especially since it is using the new Backside illuminated sensor (BSI). Realistically, there is about a one stop advantage for the X-T3 compared to the X-T2. I have no problem shooting at ISO 6400 and will bump it up to 12800 if needed. Compared to the X-T1 the difference is more pronounced and is closer to two stops better low light performance. For a cropped sensor camera, this is well within the ballpark."
Before we move on, please make sure to…
Canon and Nikon Take a Hit