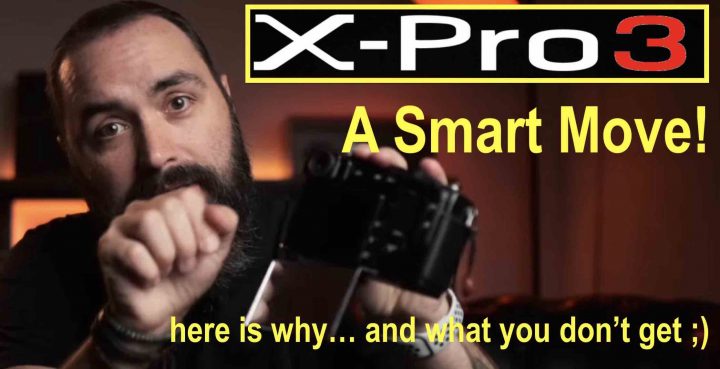 Fujifilm X-Pro3
Thomas is a passionate photographer as well as product manager, and he has his own little space on youtube.
In his latest video, he shares his well pondered opinions about the Fujifilm X-Pro3, that I believe could be interesting to discuss also here on FujiRumors.
As many of us, when he saw the X-Pro3 screen he had a "what the f***" moment. But the more he thinks about it, the more it makes sense to him. And those, who still sh*tstorm on the X-Pro3, don't get it that it's actually a very smart move (in his opinion).
In fact, he now even considers to replace his X-T2 with an X-Pro3 instead of an X-T3.
Why?
Well, the video is in German, but you are lucky I am a polyglot managing 4 languages, so I am going to translate it for you down below.
Ready?
Then check it out down below.
What You Don't Get!