SUPER-DEAL on the XF 18-135 starting on April 12 (save $300) + Zeiss Touit 50mm 1:1 Macro now $100 off!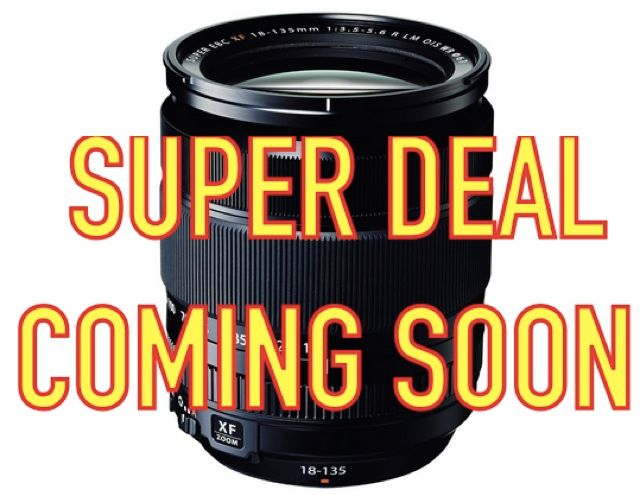 GET YOUR FUJI X-SHIRT
here in USA and here in Europe & CO.
Learn more about the 100% Fair Trade Chartiy X-shirts here
_ _ _
UPCOMING DEAL
If you are interested in the Swiss Army Knife among the Fujinon lenses, the XF 18-135 WR, then do NOT buy it before April 12th. A trusted source just told me that there will be a huge price drop of $300 on it. So the lens will be sold for just $599!
Not part of the rumor, but my personal guess, we will see a huge rebate also on the X-T1 bundled with this lens.
And in order not to leave all EU-X-shooters disappointed, here is a sweet deal also for you: the German store FotoKoch is offering the X-PRO1 + 18 + 27 + leather case for just $899… same deal as the Dutch store kamera-express.
ZEISS TOUIT 50mm 1:1 Macro
[shoplink 33804 ebay]Top rated ebayUS seller popflash[/shoplink] (99,9% positive feedback – authorized Fuji dealer) is selling the [shoplink 33804 ebay]Zeiss Touit 50mm 1:1 Macro lens for $899[/shoplink] with 2 years Zeiss Warranty… that's a price drop of $100 compared to AmazonUS & Co.
Just 2 available!
[shoplink 33804 ebay]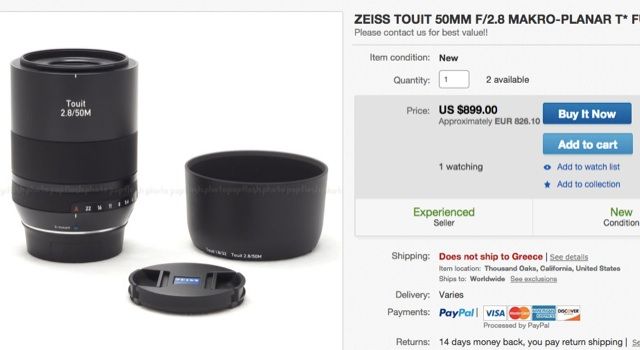 [/shoplink]