Steelsring Canon EF to Fujifilm GFX and C645-GFX Smart Adapter Firmware 1.2 Available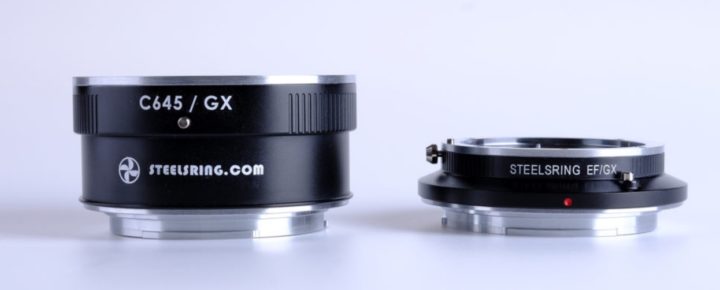 Today Steelsring released a firmware udpate for its Canon EF to Fujifilm GFX and also 645-GFX smart adapters.
Ver. 1.2 removes Fujifilm's lens corrections profiles.
"It's my honor to announce the immediate available of EF/GFX 1.2b and CONTAX645/GFX 1.1b firmware update, both of them have a common feature: Original Lens Correction Profile inherited from FUJI lens emulation was finally removed successfully and completely. For more information, please click here."
I remind you that also Fringer updated it's C645-GFX smart adapter yesterday, as reported in the Fujifilm GFX roundup here. Also in this case, Fujifilm lens correction is disabled.
Fujifilm GFX 50S Secret Deal: How to Save $,1550 (instead of "just" $1,000) on Fujifilm GFX at BHphoto – full instructions here