Size Comparison: Fujifilm GFX100S vs Canon R5 vs Sony A7IV vs Nikon Z5 vs GFX50R vs GFX50S vs GFX100 vs X-T4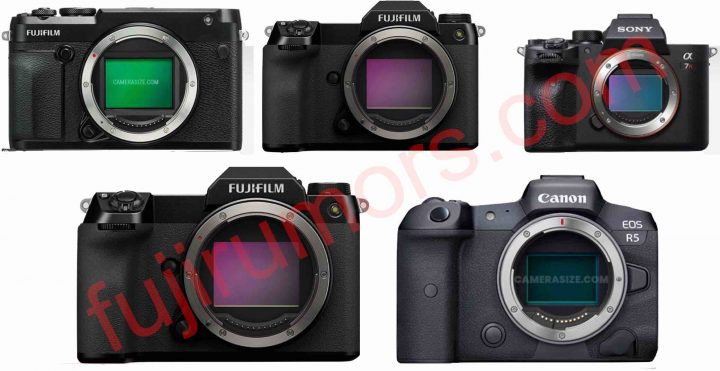 Here is a quick size comparison I made between the upcoming Fujifilm GFX100S and the GFX50R, Sony A7rIV and the Canon R5.
For a sensor 70% fuller than full frame, the camera looks pretty damn compact if you ask me, considering that it has IBIS.
Well, fellow FR-readers, my wife is having some contractions right now, so whenever she gives me the signal, I will grab the car and drive her to the hospital. I might be offline for a little bit, but if anyone of you wants to make more size comparisons, feel free to share it in the comments down below for the community.
In fact, FR-reader Steven already made one for us, by overlaying the Fujifilm GFX100S to the Fujifilm GFX50S and Fujifilm GFX group member Bipin overlayed the GFX100S to the original Fujifilm GFX100 and the Fujifilm GFX50R.
You guys are the best!!!
Follow FujiRumors on Patreon, Facebook, Instagram, RSS-feed, Youtube, Flipboard and Twitter
More Size Comparisons