SIRUI Explains Why No Fujifilm X Mount 35mm F1.8 1.33x Anamorphic Lens but Promises New Fuji X Mount Lenses in Near Future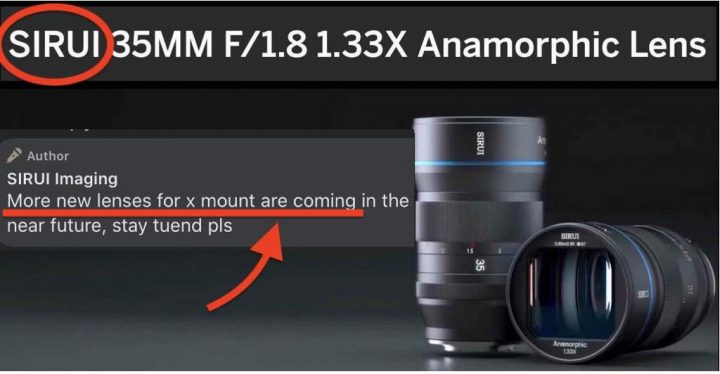 Last year Sirui launched the Sirui 50mm f/1.8 anamorphic lens 1.33x on Indiegogo (also for Fujifilm X mount). The lens is now in stock everywhere, for example at BHphoto here.
The next one is the Sirui 35mm f/1.8 1.33x anamorphic lens. The Indiegogo campaign started already.
And now the bad news: the Sirui 35mm f/1.8 is not available for Fujifilm X mount.
When asked about it, Sirui answered (screenshots below):
We want to cover as many mounts as we can so we use adapters but MFT mount size are nearly same with X mount, so not possible to make a X adapter […] MFT mount and X mount are with same size, can't make adapter.
The good news: Sirui wanted to reassure Fujifilm X shooters and added:
More new lenses for x mount are coming in the near future
The more, the merrier!