RUMOR: Fuji's will drop entry level X line and step into the Action Cameras segment + NEW Patent (actioncamerarumors)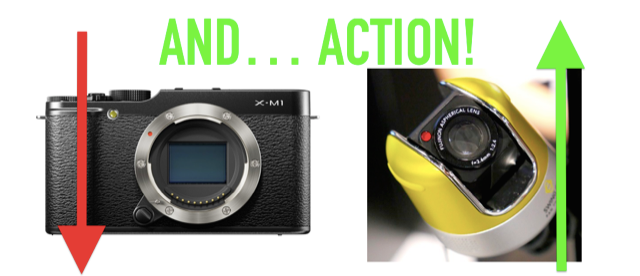 According to actioncamerarumors here, Fujifilm decided to get rid of the non-profitable entry-level X MILC segment in order to free up resources to put into the flourishing action camera market (GoPro & Co). Actioncamerarumors says:
"The Swing-cam presented at Photokina could be seen as a first foray into the action camera domain."
If true, the next Fuji X entry-level camera (rumored to come early 2015) could also be Fuji's last one!
Actioncamerarumros also spotted an interesting Fujifilm patent about an optical system that can shoot a telephoto and wide-angle image at the same time. It could be used in a surveillance camera as well as in an action camera.
Read the whole rumor & check out the patent here at actioncamerarumors.