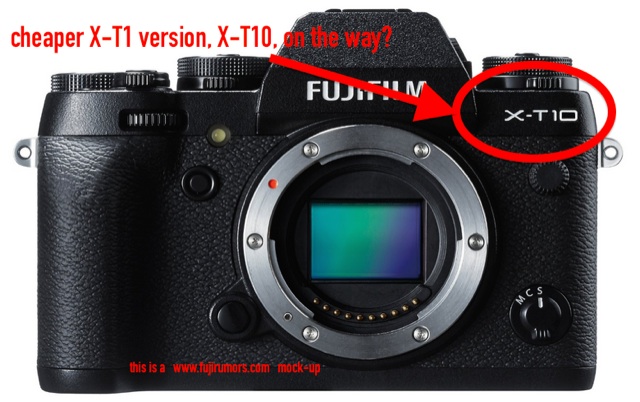 RUMOR: Downspec'd Fujifilm X-T1 to be called… X-T10 (NeS + SRP)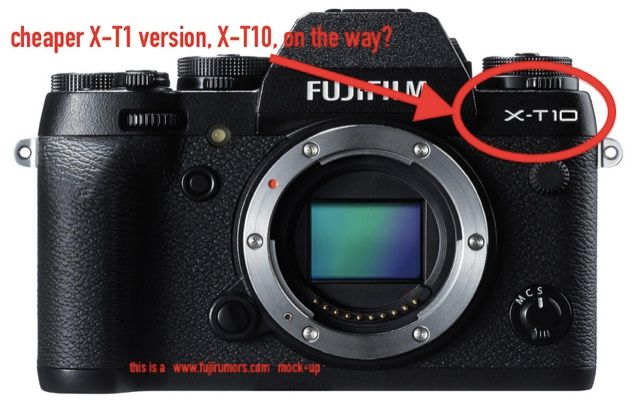 Back on the 12th of January I shared the rumor about a cheaper version of the X-T1. When I spread the rumor, some of you speculated that it could be called X-T10. Well, seems you were right, at least according to a New Source (NeS) and a Source who was right in the past (SRP).
So, Fujifilm X-T10… this could be the name of this downspec'd X-T1… and it sounds like this camera that is going to compete directly with the Olympus EM-10.
But tell me, are you excited by the idea of a cheaper version of the X-T1?
And now go, my fellow X-shooter and spread the word (+ quote the source ;) ).
facebook, google+, RSS-feed and twitter
P.S.: For those who don't won't a cheaper version of the X-T1, but a cheaper X-T1, check out the X-T1 deals below!
X-T1 BODY DEALS
[shoplink 32660 ebay]
eBayUS seller 6ave
[/shoplink] is right now selling a limited number (8) new X-T1 bodies [shoplink 32660 ebay]for just $1,090![/shoplink]! You save $209… that's a much better deal than on the current official Fujifilm X-T1 price drop. Check out the deal [shoplink 32660 ebay]
here
[/shoplink].
Also [shoplink 32661 ebay]Samy's Camera[/shoplink] is selling a limited number of X-T1 bodies with a $200 price drop. These are Open Box Items, in excellent conditions, though. To know more about this deal [shoplink 32661 ebay]click here[/shoplink]
USA X DEALS
X-SERIES CAMERAS
X-T1 + 18-135 WR (save $200 – price $1699): BHphoto / AmazonUS / Adorama /
X-T1 + 18-55 (save $100 – price $1599): BHphoto / AmazonUS / Adorama /
X-T1 Black Body (save $100 – price $1199): BHphoto / AmazonUS / Adorama /
X-T1 Graphite Body (save $100 – price $1399): BHphoto / AmazonUS / Adorama /
X-E2 Body (save $100 – price $699): BHphoto / AmazonUS / Adorama /
X-E2 + 18-55 (save $100 – price $999): BHphoto / AmazonUS / Adorama /
X30 (save $100 – price $499): BHphoto / AmazonUS / Adorama /
XQ1 (save $100 – price $299): BHphoto / AmazonUS / Adorama
XF LENSES
XF 18-135mm (save $200 – price $699): BHphoto / AmazonUS / Adorama /
XF 18mm (save $200 – price $399): BHphoto / AmazonUS / Adorama /
XF 60mm (save $200 – price $449): BHphoto / AmazonUS / Adorama /
XF 23mm (save $150 – price $749): BHphoto / AmazonUS / Adorama /
XF 56mm (save $150 – price $849): BHphoto / AmazonUS / Adorama /
XF 14mm (save $150 – price $749): BHphoto / AmazonUS / Adorama /
XF 10-24mm (save $150 – price $849): BHphoto / AmazonUS / Adorama /
XF 27mm (save $150 – price $299): BHphoto / AmazonUS / Adorama /
XF 35mm (save $100 – price $499): BHphoto / AmazonUS / Adorama /
XF 18-55mm (save $100 – price $599): BHphoto / AmazonUS / Adorama /
XF 55-200mm (save $100 – price $599): BHphoto / AmazonUS / Adorama /